The last time we saw these guys, they were exiting stage left down the tunnel at Heinz Field as the Steelers moved on to the AFC Championship game.
Since that cold night in January, we have been through another Super Bowl, and possibly the longest offseason in Steelers history as we were unsure if there was actually going to be a football season for much of the summer. Now, we're less than 24 hours away from seeing these two teams lock horns and slug it out.
2. New Faces
The Steelers spent most of the short period of free agency locking down their own guys, securing their nucleus of players to contract extensions. They got deals done with LaMarr Woodley, Ike Taylor, Troy Polamalu, Lawrence Timmons, and Willie Colon (along with renegotiating current deals with a handful of current players). On the other side, the Ravens went out and tried to add pieces to their lineup via free agency. They added FB Vonta Leach (who plowed the way for Arian Foster last year), WR Lee Evans, RB Ricky Williams, OT Bryant McKinnie, and C Andre Gurode. Both teams had to split ways with a number of players: the Steelers cutting Max Starks and the Ravens sending Todd Heap and Derek Mason on their merry way. To be honest, we couldn't be happier to see Heap and Mason gone, they were Steelers killers.
3. Battle of the Trenches

Specifically, Jonathan Scott vs Terrell Suggs. Suggs had 16 sacks between the regular season and postseason last year with 4.5 of those coming against Jonathan Scott in two games against the Steelers. The bigger matchup though might be Haloti Ngata vs the Steelers entire line. Ngata is a freaking monster and has totally dominated the Steelers line (and pretty much every line). The Ravens will move Ngata around on the line, so the Steelers should be cognizant of this and not run the ball in his direction. Of Ngata's 67 tackles last year between the regular season and playoffs, 19 came against the Steelers.
4. Spread formations

Year in and year out, the Steelers and Ravens have two of the top run defenses in the league. As teams have shown in the past, the best way to move the ball against either team is to spread them out and pick on their nickel and dime corners. The Steelers have the depth at receiver to do this, with Sanders, Brown, and Cotchery to complement Ward and Wallace. Of course, let's not forget about Heath Miller. For the Ravens, Evans is a deep threat and Boldin is the mid-range guy. Beyond those, the Ravens have rookies Torrey Smith and Tandon Doss. Derek Mason wasn't much of a deep threat, but he was sure-handed and after Boldin had just 1 catch for -3 yards in the last meeting between these two teams, Boldin will need to step up big time for the Ravens passing game to have success in this game. After the great preseason that Antonio Brown put together, the Steelers will probably rotate Brown and Sanders into the game, spelling Ward and Wallace to get all of them snaps and to keep the top guys fresh.
5. Turnovers and Last Possession

If there's anything that could be considered a constant in the Steelers-Ravens series, it's that the team that generates more turnovers is probably going to win the game. Both of these defenses feed off of turnovers, and once there is blood in the water, they are going to go into full-out attack mode. The other consistent factor has been the last possession. These games always come down to the end, whether it's Ben leading the Steelers to victory with game-winning touchdown passes to the likes of Santonio Holmes or Isaac Redman or Joe Flacco hitting TJ Douchemandzadeh or Ray Rice in overtime to put the Ravens on top. The team that gets the ball last is probably going to win this one, and we know whose hands we want to see wrapped around the pigskin. In 007 we trust.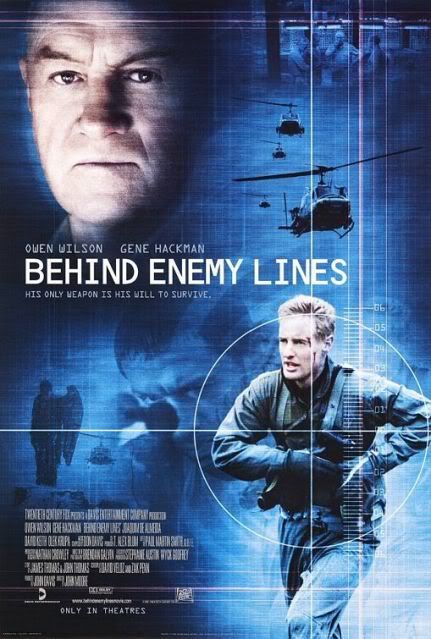 This week's Behind Enemy Lines guest is our friend Phil from
I Hate JJ Redick
. We hate the Ravens just as much as the next person, but Phil is a good guy who runs a solid blog. You should definitely follow him on twitter
@iHateJJRedick
as well.
1. Hated rivals facing off the opening week of the season can definitely set the tone for the entire year. However, the Steelers lost to the Ravens early last season and came back to win the division, so the result of this game isn't the be-all-end-all for the AFC North race. Besides winning the game, what do you want to see from the Ravens for this game to be considered a "success"?
A ton of things. I want to see how Jimmy Smith and Cary Williams play at corner. The offensive line with the additions of Gurode and McKinnie. Finally, whether Pitta or Dickson emerge as the more useful tight end for Flacco. It's not a "must win" but it's pretty close given the difference home field advantage would make if both teams meet again in the playoffs.
2. The Ravens have done some shuffling up front on their offensive line since the two teams met last in the playoffs. We're excited to see James Harrison and LaMarr Woodley get their chances against the Ravens new line. Are there any matchups you're looking forward to watching?
The offensive line will be much better than it was last season. Bryant McKinnie has looked good and lost 10 pounds since he signed with the Ravens. Gurode is only 33 and will be able to step right in if Matt Birk can't play (which he should be able to). Moving Oher over to right tackle makes me feel a little bit more confident in his ability to protect Flacco.
3. The Ravens have added a lot of weapons on offense for Joe Flacco, including RB Ricky Williams and WR Lee Evans in free agency and WR Torrey Smith in the draft. Who are you looking for to step up and have a big game?
How can you not mention Vonta Leach? I got a boner just thinking about him cleaning Polamalu's clock. He is going to clear running lanes for Rice all season long. Great pickup. Another guy is Tandon Doss. He should be the Ravens slot receiver over Torrey Smith and the guy catches EVERYTHING you throw his way. I think he gets a touchdown on Sunday. Ricky Williams is basically an even replacement for McGahee.
4. Todd Heap was a thorn in the side of the Steelers for his entire tenure with Baltimore. With Heap and Derrick Mason gone, the Ravens lost their two most shore-handed and consistent receivers. Do you think Anquan Boldin (who had 1 catch for -3 yards in the playoff game) and Lee Evans can shoulder the load in the passing game?
If the Ravens are smart they know how to beat the Steelers from watching how the Packers, Saints, Pats, etc. did it. They need to spread out 4 wide and attack the weakest part of the Steelers defense...their cornerbacks. Boldin and Evans compliment each other very well unlike Boldin and Mason did. Now we have a deep threat (Evans).
5a. With both Bryant McKinnie and Terrence Cody on the team, are any all-you-can-eat buffets still in business in the Baltimore area?
Let's just say there are Chinese buffets opening on every corner in anticipation.
5b. Who would win in an eating contest: McKinnie or Cody?
Chris Kemoeatu
Our take: Good response, we would probably pick Casey Hampton over all of them.
6. Any other final thoughts?
This game matters much more for the Ravens than the Steelers. A win here against Big Ben will get the gorilla off their back and give them confidence that should the teams meet again in the playoffs they know they have what it takes to beat the Steelers with Big Ben at quarterback. Just wish it wasn't the first game of the season. Doesn't have the feeling that most of the Ravens/Steelers matchups have but should be a great game. Ravens 24 Steelers 17
Our take: We agree completely that we wish this game was in Week 4 or 5 after we had a few games under our belts, but we'll take it when we can get it.
Can't believe gameday is finally here. Let's do this.
Go Steelers!!