Last season, we picked up the WPIAL torch during the fall and rattled off some posts about local high school football. We're not insiders or experts, but we do love high school football, particularly in Western Pennsylvania. We're going to try to make a post or two every week to keep readers updated on WPIAL games. Unlike the NFL, we obviously won't be able to follow things as closely since the games aren't televised and we pretty much have to rely on the limited scores and stats that we get from reading the paper. We organized our previews by our predicted order of finish.
Triple A football begins and ends with two schools: Thomas Jefferson and West Allegheny. In the past 13 seasons, TJ and West A have won 9 championships between the two schools. To pick anyone other than these two schools as favorites for the AAA crown would be about as stupid as the Post-Gazette still employing Bob Smizik.
The PIAA redrew the district classifications last year, so there was some movement of teams throughout WPIAL.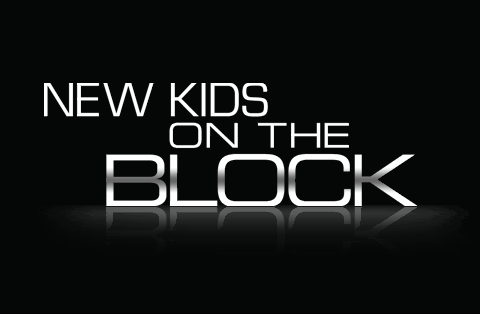 McGuffey (Big Eight Conference)
South Park (Big Eight Conference)
Kittanning (Greater Allegheny Conference)
Hollidaysburg (Keystone Conference)
Yough
Southmoreland
Thomas Jefferson
TJ has been the cream of the crop in AAA for the better part of the past decade. Chartiers Valley has the talent to give them a run this year, but picking against TJ is just plain dumb. They haven't lost a conference game in 5 years.
Chartiers Valley
Their quarterback returns after missing half the season last year due to injury. With a ton of starters returning, CV has the talent and experience to challenge TJ for the conference crown. The October 8th game against TJ will decide who wins the conference.
Trinity
They're nowhere near as good as TJ or CV, but when looking at the rest of the conference, Trinity is head and shoulders better than the rest.
Belle Vernon
The Leopards made the playoffs last year, and should have enough talent this season to make another run at the playoffs.
McGuffey
The Highlanders finished 3rd in their conference in AA last year, and probably won't fare too well against the improved competition in AAA. However, West Mifflin and Elizabeth Forward both graduated a lot of key players, so McGuffey might be able to make a run at the playoffs.
West Mifflin
When looking at the last 3 teams in the conference, West Mifflin is clearly the best seeing as they lost the least amount of players to graduation.
Elizabeth Forward
They won one conference game last year and graduated their top 2 rushers and top 3 passers. They'll be a bottom-dweller this year unless they can find some playmakers amongst the underclassmen.
South Park
Moving up to a new class is tough. It's even harder when you were just mediocre in your prior class. South Park went 4-5 last year in AA, and odds are they will struggle in their first year in AAA competition.
Greater Allegheny Conference
Mars
Mars and Franklin Regional have battled neck in neck for the conference title the last few seasons. With Franklin Regional gone to the Keystone Conference, the Greater Allegheny crown is the Fighting Planets to lose.


Hampton
Hampton shocked the AAA world with a run to the Semi-Finals last season. This year, with a bunch of players returning, it's not unthinkable that they can finish 2nd in this conference. They're not quite as good as Mars, but Knoch will give them a run for 2nd place and the coveted home playoff game.


Knoch
Knoch isn't quite as good as Mars, but they return a lot of starters and will challenge for the #2 spot in the conference. This conference is very split, the top 3 teams clearly being the class of the league while the bottom 4 will battle it out for the last playoff spot.
Highlands
The Golden Rams had a terrible season last year, getting blown out of the water in all but 1 of their games. Considering their entire team graduated the year prior, last year's results shouldn't have been that shocking. The program has a good tradition and should turn things around this year and get back into the playoffs.
Kittanning
Even though they're moving up from AA, they return a decent group of starters from a team that went to the playoffs last year. In a conference with 3 elite teams and "everyone else" (which features 2 teams that were 1-9 last year and another AA jumper), Kittanning will probably compete for that last playoff spot.


Indiana
Their only win last year came against Highlands. They probably won't fare much better this year, but at least there are two AA converts on the schedule.


Valley
A transplant from AA, Valley will struggle in a top-heavy conference. They weren't very good in AA last year, only posting a 3-7 record, and don't return many starters. Not exactly the formula for success.
Uniontown
Uniontown became the first team from the Keystone Conference to win a WPIAL playoff game in 10 years. Does this make them the default favorite in this conference? No. However, they return enough players from that team to have a solid season.


Franklin Regional
The transfer from the Greater Allegheny Conference means that the Keystone Conference's playoff losing streak will finally come to somewhat of a halt. Franklin Regional won the WPIAL crown a few years back and has a great tradition. In another conference, this might have been a down year, but they're easily one of the top teams in the Keystone Conference this season.


Greensburg Salem
The Post-Gazette's pick to win the conference. However, they stumbled in the playoffs last season and with the addition of Franklin Regional to the conference, we feel that their stranglehold on the conference will come to an end.


Ringgold
Ringgold returns a slew of starters from last season and could be competitive in this conference. That really isn't saying much as this is definitely the weakest conference in AAA. However, there should be an exciting playoff race between Ringgold, Laurel Highlands, and Derry for the last playoff spot.
Laurel Highlands
Laurel Highlands is a decent team, by Keystone Conference standards. They will be competitive for a playoff spot this season, but don't put any bets on them making it past the first round.


Derry
Derry went 3-7 last year, but return a lot of starters and could challenge for the last playoff spot with some luck. They do have a new QB and RB, which may hurt them early in the season, but they're still clearly better than Hollidaysburg and Albert Gallatin.


Hollidaysburg
New to AAA this year, Hollidaysburg wasn't very good in their district last year, so their first year in WPIAL competition probably won't go very well.
Albert Gallatin
We probably couldn't tell you anything about this school. We don't even know where it's located. We do know they're not very good at football.


West Allegheny
The defending AAA champions return a lot of starters, including star running back Mike Caputo. The Parkway Conference is the best conference in AAA and West A will be challenged, but we still think they're the best team here.


Hopewell
The best player in AAA, maybe in all of WPIAL, is RB Rushel Shell. Shell led all of WPIAL in rushing yards last season, but will have to play behind a completely revamped Offensive Line.


New Castle
With 12 starters coming back, including their quarterback, New Castle is poised to make a run. This is the best conference in AAA so don't be surprised if all 4 teams that make the playoffs made deep runs.


Montour
Honestly, the last playoff spot could be won by any of 3 teams. The Tigers return their starting QB from last season and will be a very dangerous team this season.
Blackhawk
Another talented team that could probably finish 3rd in another conference may get left out of the playoffs because of the depth of the Parkway Conference.


Ambridge
The Bridgers are another team, like Blackhawk, that might get left out of the playoffs because of the stellar competition in this conference. They have a talented team that could pull an upset or two, but at the end of the day, we feel like they'll come up short of the playoffs.


Moon
After going 0-9 last season and only scoring 77 points the whole season (while giving up over 300), Moon will likely struggle again in this very deep conference. We highly doubt they'll go winless again, but they still aren't as good as some of the other teams in the Parkway.
Central Valley
No one really knows what to expect from Central Valley this season. The combination of Center and Monaca school districts. Both were competitive in Class AA and A respectively. However, with the move up to AAA, it's anyone's guess as to how they will fare this season.
1. West Allegheny
2. Thomas Jefferson
3. Chartiers Valley
4. Hopewell
5. New Castle
6. Mars
7. Hampton
8. Montour
Predicted WPIAL AAA Champion

Thomas Jefferson Jaguars