For those of you that have been reading our blog for a few years, the format of these weekly recaps is old news. For those of you who are new this year, well, you'll get the hang of it.
The Chargers still don't know how to play football in September.
Cleveland still sucks.
Young talent coming together is a beautiful thing. See: Kansas City. They might not be able to sustain it for the whole season, but it was great to see Arrowhead rocking again on Monday night. They're building the franchise well.
After all these years of football, the key to winning is having a balanced offense and playing good defense. Still. Thank you New Orleans for reminding us of this.
We thought the NFC West was the worst division in football, but the AFC West might give them a run for their money. Luckily, the divisions play each other this year, so we'll be able to track this as the season goes.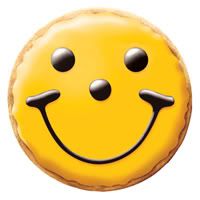 Dennis Dixon out-performing Mark Sanchez.
Watching all the over-hyped teams of the preseason (Cincinnati, New York Jets, Dallas, San Francisco) all lose.
Having Troy Polamalu back in the lineup. Really can't say how good this feels. He might be the only defender in the league that can shut down Chris Johnson.
Houston finally finding a running game and using it to run over, around, and through Indianapolis.
Long field goals. Apparently there were a ton of them this week. Our favorite kicker outside of Pittsburgh, Mason Crosby, drilled a 56-yarder for Green Bay. Reed hit a 52-yarder, and there were others as well.
The rule that made Calvin Johnson's touchdown an incomplete pass. The rule is the rule, but that was a touchdown.
Injuries. This always sucks to see, especially when it's a guy like Kevin Kolb who is finally getting his big chance to play.
Running teams throwing the ball a crapload to times.
San Francisco. Period.
All-You-Can-Eat Buffets in the Kansas City Metropolitan area. With Romeo Crennel and Charlie Weis on the Chiefs staff, are any of these places still in business?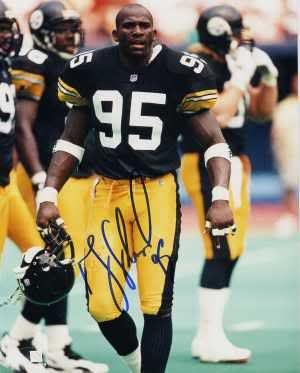 Greg Lloyd "I Wasn't Hired For My Disposition" Award
Flashback to April 29, 2006 and the national media firestorm that Houston had to endure for drafting Mario Williams over Reggie Bush, Vince Young, and Matt Leinart. New Coach Gary Kubiak looked at his team and addressed his biggest need: pass rushing. And guess what? In his 4 season in the league, Williams has averaged a shade under 10 sacks per season while Bush shares time with a slate of other running backs and just returned his Heisman Trophy. Young and Leinart have never been consistent starters, with Young being ousted by Kerry Collins for a spell and Leinart losing his job to Kurt Warner then not being able to beat out Derek Anderson for a starting job. All the while? Williams was busy ringing up quarterbacks, not missing a game since being drafted.
Bob Smizik "Douchebag of the Week" Award
This one was pretty easy. After running his mouth all offseason about how great his team was, guess what happened? Their offense put up an anemic 9 points and put forth an absolutely embarrassing performance. With the way their passing game looked, they could have Jerry Rice and Chris Carter running routes and it probably wouldn't matter. The defense looked good, when Antonio Cromartie wasn't trying to impregnate everything that walked.