TV: CBS, Radio: 102.5 WDVE
1. Weather. The forecast is sunny and 94 tomorrow in Nashville. The first thing we'll notice tomorrow is how much gaming Jeff Fisher is up to. When the teams come out, if Fisher is strategerizing, the Titans (as the home team with the option to do so) will be wearing their white away jerseys. This means the Steelers would have to wear their black home jerseys, making it even more toasty for the players inside those pads. We've seen this happen before with other teams playing in warm weather, so don't be surprised if we see it again tomorrow.
2. The Steelers O-line vs Tennessee's D-line. Tennessee has a rebuilt defensive front, far removed from the days of Kyle Vanden Bosh, Jevon Kearse, and Albert Haynesworth. However, the Titans will run 8-deep on their D-line, rotating guys in and out of the game to keep them fresh. How will the Steelers O-line, a patchwork unit with Jonathan Scott starting at LT for Max Starks, handle the Titans defensive front?
3. Run defense. Chris Johnson is the most electrifying back the league has seen since Barry Sanders. Unlike Sanders, Johnson isn't going to scamper around for an hour. He is going to be patient, hit the hole, and be in the end zone. In fact, he can take it the distance in less time than it takes you to read this sentence. The Steelers need to play gap-sound defense and not over-pursue, particularly the defenders on the backside, because Johnson loves to cut it back.
4. Dennis Dixon vs Vince Young. Neither of these guys are exactly a franchise quarterback, but they've both been able to get the job done when they've been in games. In both games Dixon has started, the game has gone to overtime. Young, has a 26-13 mark as a starter.
5. History. The Steelers are 1-8 all time in the state of Tennessee. They haven't fared well at all there recently and have struggled against the Oilers/Titans franchise since Warren Moon was hooking up with Haywood Jeffires in the Astrodome. And there was that BS call on the field goal in the AFC Divisional Game in January 2003. Still haven't let that one go. Joe Nedney deserved an EGOT for that.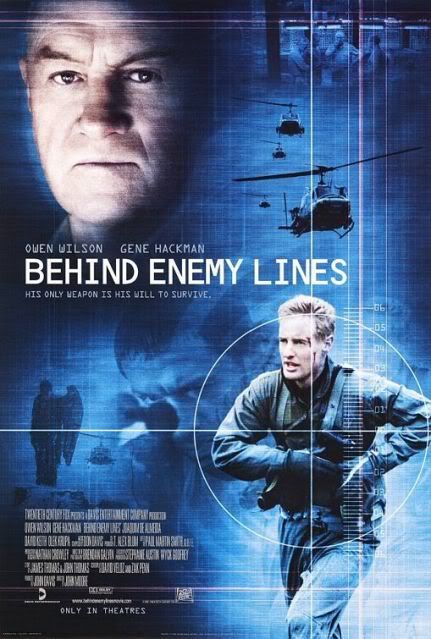 1. Both teams won their opening games through strong performances on the ground. What were you most impressed with in Tennessee's Week 1 victory?
There were two things that really stood out. The first was the play of the defensive line. Now granted this one has to be tempered a little bit because of how bad the Raiders offensive line is, but it was good to see these guys getting after the quarterback. The pass rush was the biggest reason the Titans D was so bad last season, and it looks, at least early on, like they have fixed that issue.

The second thing was the play of Vince Young. The Raiders were 9th in the league last year against the pass, and VY came out and played a very efficient game against them. He only threw the ball 17 times but he made the most of those attempts posting a 142.8 rating.
2. The Steelers and Titans have had a lot of great games over the years and Tennessee has had a ton of success against the Steelers in Nashville. What do the Titans need to do to win this game and move to 8-0 against the Steelers in Nashville?
Take care of the football. The Titans obviously catch a break facing the Steelers without Ben Roethlisberger. I think that makes the Titans the better team in this game, but that advantage quickly disappears with a couple of turnovers.
3. This game will be a reunion of sorts for two former Steelers: Nate Washington and Patrick Bailey. There really isn't a question in there, besides us saying we still have a warm place in our hearts for these guys. The real question is - with the Steelers stout run defense at mostly full health, how will Tennessee's offense attack the Steelers defense? Will they trust Chris Johnson to make plays on cut-back runs and short passes or will they put the ball in Vince Young's hands and let him air it out?
Well anytime you face a Jeff Fisher team you are going to get a heavy dose of the run, so CJ will get his chances early. They will hope that he is able to find some room with the cut-backs, but at some point Vince is going to have to make some plays with his arm or legs to loosen up the defense. Titans' offensive coordinator Mike
Heimerdinger has done a lot of different things with VY and CJ in the backfield, so I expect him to have a few wrinkles for this defense. Of course the Titans best offensive play is the one where one guy is out of position and CJ makes them pay.
4. Everyone who doesn't live under a rock or in a van down by the river knows Chris Johnson and what he brings to the game. Any lesser-known (or under the radar) players that you think will have a big impact on this game?
The offensive line is a little different than the meeting last season. Kevin Mawae is gone. Eugene Amano, who played guard last year, is now the starting center and Leroy Harris has taken Amano's place at guard. Obviously you cannot replace the experience Mawae brought up front, but his play had slipped a little over the past couple of years. The interior of this line is a lot stronger than it was last season.
The other addition to the offensive line is TE Craig Stevens. He is primarily a blocker and is a dang good one. His role will be key against the Steelers' 3-4 defense.
5. Any other final thoughts?
It is always a fun game to watch when these two teams get together. I expect another defensive game that goes right down to the wire.
Baltimore @ Cincinnati, Kansas City @ Cleveland
Manning Bowl II - New York Giants @ Indianapolis
Whoop-dee-friggin-doo. Peyton vs Eli in the battle of which of Archie's kids is more over-rated.
Philadelphia over Detroit
Michael Vick is starting at QB for the Eagles. Detroit's D-line is pretty solid, but there are some big question marks at linebacker and in the secondary. Eagles win big.
No real reason for this, but it seems like the best chance for an upset this week. San Diego didn't really show any improvement in their run defense, and their passing offense looked horrendous. Jacksonville's defense will face a tough task, but they might be able to pull it off.