1:00 PM
The Black Pearl
TV: CBS
Radio: 102.5 WDVE
Charlie Batch vs Josh Freeman. The aged veteran vs the up-and-coming star. Freeman has shown the ability this season to stand in under pressure and make throws, but he also has the speed that when he tucks and runs, he can pick up yards in a hurry. Batch on the other hand has pretty much seen everything that a defense can throw at him. Hell, he
practices
against Dick LeBeau's defense. That being said, Batch is fragile and could suffer another season-ending injury on any play. Our best guess is that the Steelers will keep with their conservative game plan and play the field position game with Tampa Bay. Batch won't be asked to do too much with the ball, and the Steelers should give him plenty of protection in most scenarios. For now, the strategy has to be "Keep the Quarterback Safe." And if this means a heavy dose of Rashard Mendenhall, then we're all for it. Freeman vs the Steelers defense is one of those matchups that we absolutely love. The Steelers defense has been playing with a chip on their shoulder all season and has carried the load of responsibility for winning games. Will Freeman be able to make the proper reads to attack the defense? We wouldn't count on it. If there is any "open" spot against this defense, it is on come-back routes in the 8-13 yard range. However, as Atlanta found out in Week 1, go to that well too many times and Troy Polamalu will eventually be sitting on one. Check-downs to Tight Ends are usually open as well, but our linebackers all have pretty good hands and good ball instincts, making those dangerous passes if Tampa tries it too much.
This game has all the makings of a low-scoring slug-it-out affair that the Steelers have been a part of the first two weeks. While the animosity between these two teams won't be as high as it was for the Steelers last week in Tennessee, both teams are going to want to come out and establish themselves physically. The Steelers got killed in the field position battle against Atlanta, but owned Tennessee in it. If the Steelers can keep the ball in positive territory, including staying in front of down-and-distance scenarios (I'm looking at you Flozell "False Start" Adams) they'll be able to keep pounding the rock, eat up clock, and be able to keep Batch out of blitz situations. I'm fully expecting another big game out of Jeff Reed, and Daniel Sepulveda has had a monster year punting (46.3 yds per punt, long of 59). Don't expect any long drives out of either team in this game. If there is going to be a big play, it will probably come from the Special Teams. We wouldn't be surprised if there were under 300 total yards from both teams combined in this game.
Tampa isn't going to run on the Steelers defense. If Michael Turner and Chris Johnson couldn't do it, does anyone really expect Cadillac Williams to fare much better? Nope. That said, if one of these teams is going to hit a big play, it will likely be on Special Teams. Rookie Antonio Brown took one to the house for the Steelers on the opening kickoff last week, and the Steelers kick coverage has only been marginally better than last year (punt coverage is definitely worse than kickoff coverage). As we addressed with Point #2, the field position battle is going to be huge, and if the Steelers get pinned deep, it will be on Sepulveda and the defense to flip the field on Tampa Bay.
4. Pirate references
Last week, we mentioned the ongoing battle of us vs lethargy when it comes to mid-week blog posts. This week, we have a much more entertaining battle to watch. Us vs bad Pirate jokes. How many will we make? How deep into pop culture will we dig? Pirates of the Caribbean? Treasure Island? Peter Pan? While we're at it, we're instituting a blog-wide ban on eating Long John Silvers until after the game tomorrow. Stay tuned for the game recap to see how many bad pirate jokes we make. Or just watch the Pittsburgh Pirates play, that's enough bad pirate jokes for a lifetime.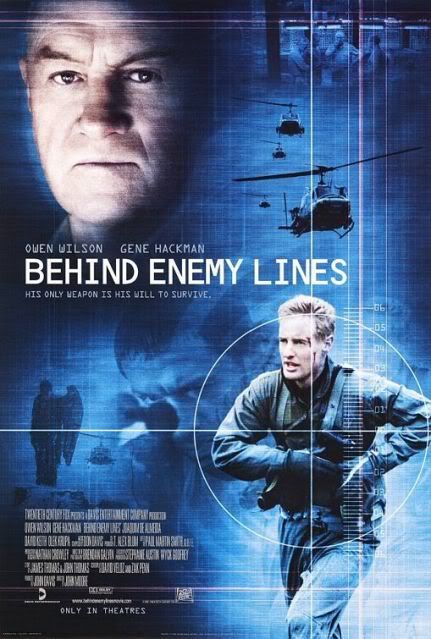 1. Both teams are surprisingly 2-0 coming into this game. What have you been most impressed with in Tampa's 2 wins this season?
The Tampa Bay Buccaneers are 2-0 but this is the portion of the schedule where Bucs fans actually see where the Buccaneers are at. So far Buccaneers fans are impressed with 2 things. First, the development of Josh Freeman. He's come a long way from where he was at last season, when he committed 21 turnovers in 9 starts. Second, the improvement of the defense. Tampa was last against the run last season and the addition of rookie DT's Gerald McCoy and Brian Price appear to be paying dividends so far.
2. Cadillac Williams, whose potential we loved at Auburn, has had a solid season thus far. The Steelers have one of the best run defenses in the league. What are the Bucs going to have to do to come out of this game with their first 3-0 start since 2005?
After watching the Steelers dismantle the Tennessee Titans last week with 7 turnovers and limited Chris Johnson to 34 yards, the Buccaneers have a huge task in front of them. Tampa will stick with the run, Morris is stubborn about that. I expect to see several quick slants and some bubble screens in the passing game. In order for the Buccaneers to win the game, they will have to control the ball and hope to wear the Steelers defense down in the Tampa heat. They must play and absolutely perfect game and they'll need something big from their special teams. The suspension of S Tanard Jackson is going to be a big blow for Tampa.
3. The last time the Black and Gold visited Tampa Bay, they hoisted the Lombardi Trophy. The last time these two teams faced off in Tampa, the Steelers handed the Bucs their last defeat before Tampa won the Super Bowl. Those two statements really have nothing to do with each other, kinda like this 3rd question really has nothing to do with the game. We love Tampa's creamsicle jerseys and Bucco Bruce, will we be seeing them again this season or was it a one-time throwback for the Bay of Pigs game last year?
Bucco Bruce. Those uniforms bring back some very painful memories for someone like me who has followed the Buccaneers from their creation in 1976.I've watched them start out 0-26 in those uniforms. I'm more partial to our current ones, when we hoisted the Lombadi Trophy wearing them. Yes, Bucco Bruce is back again this season, December 5th against the Atlanta Falcons.
4. Tampa has built a solid young core with Josh Freeman, Mike Williams, and the talent along the defensive front. Are there any lesser-known (or under-the-radar) players that you think will have a big impact on this game?
There are three players on defense you should watch for. LB Geno Hayes, CB E.J. Biggers and S Corey Lynch. These are all young players but they have a knack for always being around the ball. Hayes is from Florida State and plays in the style of Derrick Brooks. Biggers started last week in place of CB Aqib Talib and should be in the nickle package this week. Lynch had an incredible preseason and should see a lot of action this week with Tanard Jackson being suspended.
5. Any other final thoughts?
I am expecting a very low scoring game with the Steelers winning 13-10.
Cincinnati @ Carolina, Cleveland @ Baltimore
Go um...Jimmy Clausen? Wow.
The Falcons are a good team that absolutely destroyed a bad Arizona team last week. The Saints are the defending champs who have struggled through 2 good defenses: Minnesota and San Francisco. Will the Saints offense finally explode against a relatively weak Falcons secondary? Can Atlanta's offense keep up with New Orleans if this game gets into a shootout?
The Patriots own Buffalo. That's about it. New England will be out for blood after being downed by the Jets last week. Buffalo sucks.
Detroit might be the best of the 0-2 teams right now. I can't believe I just said that. The Lions offense looks legit with Shaun Hill throwing to Calvin Johnson and Jahvid Best just dominating life. However, Minnesota has a very good front 7 that will challenge Best's streak of touchdowns. That said, Brett Favre is still itching to air it out, even though he lacks any real receiving threats. Detroit's secondary is their weakness on defense, but if their front 7 can get pressure on Favre, they can keep it close.
By the way, remember what happened last time we were in Tampa?