1. Chris Johnson

This is where it all starts and stops. The Steelers much-maligned run defense is currently sitting around 22nd in the league. Chris Johnson is one of the top backs in the league but has yet to break out this season. The Steelers have a bottom-10 run defense and the Titans have the worst rushing offense (but one of the best backs). The Steelers need to start winning at the line of scrimmage and the linebackers need to stop over-pursuing. We have to stop CJ2K if we're going to have a chance to win this game.

2. Max Starks

Starks started last season as the Steelers starting left tackle then suffered a season-ending neck injury that prematurely ended his season. He was rumored to have ballooned to over 400 pounds over the summer, but now is down to a svelte 350. He was re-signed to the veteran minimum contract and is supposed to start on Sunday. The Titans don't bring a lot of exotic blitz packages and rely on their front 4 to get pressure and stop the run. Starks can't be worse than Jonathan Scott on the left side and should help in the running game.

3. Maginot Line

Ben Roethlisberger has a bruised foot but is scheduled to play. The last time Ben had a banged up foot, the Steelers came out with some offensive diversity, including a pistol set that enabled Ben to get the ball out faster. Tennessee's front four has dominated the Steelers line in the past, but with most of those guys moving on via free agency, the Steelers are in perfect position to take advantage of the Titans defense.

4. Turnovers

The Steelers defense has 1 all year. Seriously, one. Let's do a little bit better in this area tomorrow, eh boys? To date, the Titans haven't been a great team, but they have capitalized on the mistakes made by their opponents. The Steelers need to limit turnovers and finally generate some of their own.

5. Injuries

James Harrison is out 4-6 weeks with a broken orbital bone. Mewelde Moore, Chris Kemoeatu, Aaron Smith, and Casey Hampton are all out. Mendenhall and Ben are probable. We will have to go through the middle of the season without some of our starters, and one can only hope most of them can get healthy by the time the playoff push rolls around. Brett Keisel is supposed to return tomorrow.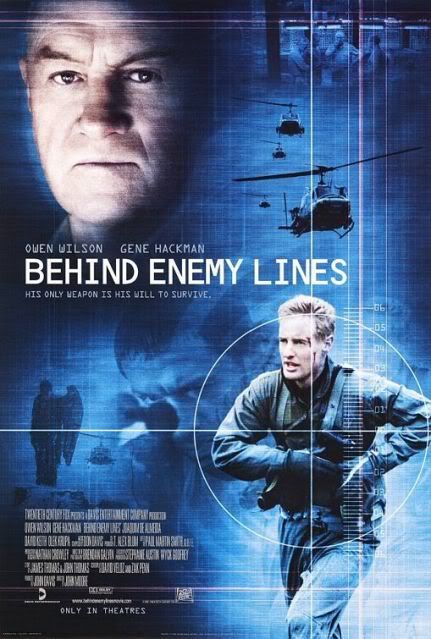 1. Tennessee has come out of the gate strong with a 3-1 start, despite a > slow start from all-world RB Chris Johnson who is now literally rolling in money. Besides winning the game, what do you want to see from the Titans for > this game to be considered a "success"?
They would like to get another good game from CJ. I know the Steelers run defense hasn't been what it was in years past, but I still think it would give CJ and the line a lot of confidence going forward if they were able to get him over 100 yards in the game. The other big thing is just to continue to see improvement. Keep in mind this is a team that has new coaches at pretty much every spot and a quarterback that was signed after the lockout. They are still a work in progress, so it is important to see them continue to make progress.
2. The mantra for the Steelers this week has been to "get back to basics" after they have been lit up on the ground by Baltimore and Houston and given up quite a few yards to Indianapolis. The defense gets their shot to prove they're not all talk this week against Chris Johnson, one of the best backs > in the league. Are there any matchups you're looking forward to watching?
Well of course watching CJ run against that defense, but something that hasn't gotten a lot of talk this week is that the Steelers have the #1 pass defense in the league. Matt Hasselbeck has been really good so far, and I am excited to see what he can do. I am also excited about seeing the Titans defensive line tee off against a gimpy Ben Roethlisberger. Although I am not sure that him being gimpy doesn't work against the Titans because he will be less likely to hold the ball forever like he likes to do.
3. Tennessee's defensive line has always given the Steelers O-line fits dating back to the days of Kyle Vanden Bosh and Albert Haynesworth. The Steelers line is beat up once again this year and at best resembles a patchwork quilt and at worst a block of swiss cheese. In order for the > Steelers to win, we're going to need a big game from our boys in thetrenches. Who are you looking for to have a big game for Tennessee?
The Titans will need to get big games from their defensive ends, especially Jason Jones and Derrick Morgan. They need to pressure Big Ben into a couple of mistakes. On the other side of the ball, they need to protect Hasselbeck like they have been doing all year. Just looking at the numbers, it doesn't seem like this Pittsburgh D is as good rushing the passer as they normally are, so that should help, but keep Hasselbeck upright is still the main concern.
4. It was a busy offseason for the Titans, bringing in a new coaching staff > behind lifelong Oiler/Titan Mike Munchak and new defensive coordinator Jerry Gray. Given the Steelers offensive line problems Ben Roethlisberger's injured foot, how do you expect the Titans defense to attack the Steelers offense?
Jerry Gray loves to bring pressure, and I would expect him to do that early and often to try and make Ben test out the foot early. The biggest thing is going to be limiting the big play, and the best way to do that is keep Roethlisberger in the pocket with little time to throw. Gray has moved Finnegan into the nickel position on passing downs and blitzing him a lot. Expect to see quite a bit of that in this game.
5. Any other final thoughts?
All of the talk this week has been about what is wrong with the Steelers. I expect them to come out on fire early to try and prove the doubters wrong. The Titans will need to weather the early storm. I expect this game to be a physical one that comes down to a kick in the 4th quarter.
Cincinnati @ Jacksonville
Puke
Baltimore & Cleveland byes
The Falcons have been disappointing this year and the Packers still can't stop anyone.