1. Steelers defense vs Maurice Jones-Drew

The Steelers defense got back on track last week shutting down Chris Johnson. However, Jones-Drew is rolling right now. He's 4th in the league in rushing and 10th in yards from scrimmage. His 543 yards are 37.6% of the Jaguars 1445 yards of total offense this season. Of the 304 offensive plays Jacksonville has run this year, MJD has been involved in 35.2% (96 carries, 11 targets). He pretty much is the Jags offense and the Steelers need to stop him first and foremost.

2. Ben Roethlisberger vs Rasheen Mathis

If there's one player in the league that has had Ben's number over his career, it's been Rasheen Mathis. In four career games against Roethlisberger, Mathis has 6 interceptions, 3 of which he has returned for touchdowns. In games the Steelers have lost in the past against teams they should beat, usually there is a key defensive or special teams touchdown scored. It will be critical to keep the ball out of Mathis' hands if we're going to avoid the upset.

3. Offensive Line

Another week, another starting five in front of Ben. Chris Kemoeatu is still out with a knee injury, so Doug Legursky will start at left guard, keeping Ramon Foster at right guard. Rookie RT Marcus Gilbert is out with a shoulder injury, so that puts Jonathan Scott back in the starting lineup, this time at right tackle. The Jaguars have only 8 sacks this season (25th in the league) so if there is a game for the line to start clicking and get on a roll, this is the perfect time.

4. Running Back Distribution

Rashard Mendenhall should be back, and according to Jim Wexell he had a good week in camp. That said, Isaac Redman ran hard last week and certainly made the case for why he should get the rock more. Jonathan Dwyer showed great vision and burst last week, and threw his hat into the ring for more carries as well. With Mewelde Moore still hampered with an ankle sprain, we very well could see all three of these guys running the ball against Jacksonville.

5. Mike Tomlin's Hangup

If you're at the game, you probably will hear nothing about this. If you're watching the game on TV, chances are this will be talked about until you want to strangle Dan Fouts. To make a long story short, head coaches do a teleconference with members of the media from the opposing city. During Tomlin's conference call with members of the Jacksonville media, those Florida douchebags wouldn't shut up about the 2007 playoff game. As Tomlin put it, "Guys, that was four years ago." Coach asked if anyone had any questions about this week's game and said he wasn't going to talk about what happened four years ago any more. No one said anything, so he hung up. Game, set, match to Tomlin. I wonder if Jacksonville newspapers ask Sterlin Marlin what it was like to crash Dale Earnhardt every year before the Daytona 500?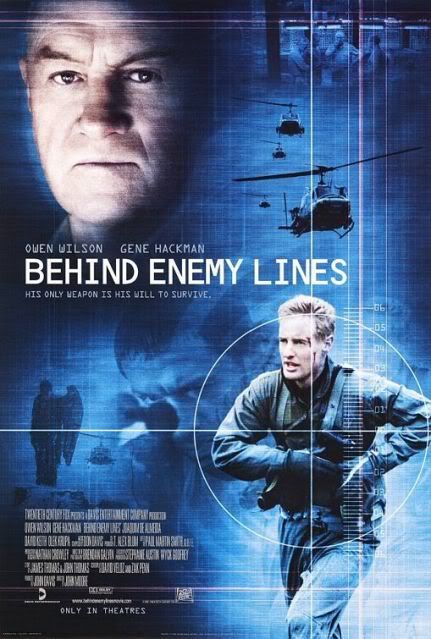 1. Jacksonville has limped out of the gate with a 1-4 start to the season. They cut QB David Garrard right before the season and named Luke McCown the starter, who has since been replaced by rookie first round pick Blaine Gabbert. Besides winning the game, what do you want to see from the Jaguars for this game to be considered a "success"?
I would consider it a success if Gabbert can stand in the pocket and deliver the ball, and also convert some third downs. Gabbert hasn't turned the ball over a ton, but had accuracy issues against the Saints' blitz-happy defense a couple weeks ago. He has a tendency to sometimes fall away from pressure or perceive phantom pressure (though he's gotten a little better at it as the season has progressed), and it dramatically affects his accuracy. Gabbert needs to stand in the pocket, step into his throws, and be willing to take a hit. In addition to this, the Jaguars need to be better at getting more manageable third down situations; they've seemed to end up with third and longs constantly, and it makes it very difficult on the rookie, as teams can dial up big-time blitzes and go after him.
2. The Steelers reinvigorated run defense did a great job last week shutting down Chris Johnson and we're looking forward to seeing if they can keep that momentum going against Maurice Jones-Drew, who has given them problems in the past. Are there any matchups you're looking forward to watching?
Uche Nwaneri has been the Jaguars' best offensive lineman, but the Jaguars' offensive line's success will come down to if Eugene Monroe is able to play. The Jaguars have two line combinations they've used frequently: with Monroe in the lineup, it goes Monroe - Eben Britton - Brad Meester - Uche Nwaneri - Guy Whimper from right to left. If Monroe is unable to go, the line is Whimper - Will Rackley - Meester - Nwaneri - Britton. The first line combination is MUCH better, and if Monroe is able to go, the matchup to watch is Monroe vs. LaMarr Woodley. Monroe has been the Jaguars' best run-blocker, and they've had a lot of success running the ball behind him, so that would be a key matchup in the run game in addition to pass protection. If Monroe is unable to go, the matchup to watch is rookie Will Rackley, who's often looked overmatched, against whoever he's lined up against.
3. Rasheen Mathis always seems to have a huge game against the Steelers, particularly at Heinz Field. He has 6 career INTs against the Steelers, 3 of which he has taken back to the house for touchdowns. Who are you looking for to have a big game for Jacksonville?
Jeremy Mincey. Mincey has stepped up as a pass-rusher over these first five weeks, and getting pressure on Ben Roethlisberger is really the only hope the Jaguars have of winning this game. Mincey can line up on either side or even as a defensive tackle, and has been very good both as a pass-rusher and against the run. If Mincey can make it difficult for Roethlisberger to get comfortable in the pocket, it will hopefully turn into some turnovers.
4. The Jaguars traded up to get Blaine Gabbert (QB-Missouri) in the first round of the draft. How has he looked so far and what do you expect out of him on Sunday?
Gabbert has looked like a rookie quarterback with flashes of big-time potential. He's already made a handful of throws David Garrard never made while with the Jaguars and couldn't have made in the first place. Laser throws down the seam, leading his receiver past a defender, and dropping a touch throw over a defender...Garrard couldn't have done any of those. Gabbert has, however, had some issues as well, namely feeling phantom pressure and a tendency to have sloppy footwork, especially when pressured. He'll sometimes throw passes off his back foot or overstride, leading to the ball sailing or falling to the ground short of his target. The phantom pressure issue has been getting better as he's played more and more, so the footwork issue is the one to keep an eye on.
I'll put it this way: Gabbert has started three games. If he improves each game through the end of the season the same amount he's improved in each game so far this year, he will be a top-16 quarterback going into next season. Gabbert is smart and learns fast. He seems to correct mistakes relatively quickly, and isn't afraid to take some risks to get the ball downfield. He has a cannon arm and isn't afraid to use it. I'm excited for his future in Jacksonville.
5. Any other final thoughts?
I don't think anyone is giving the Jaguars a chance to win this game, and I'd probably agree, but I do think people are very much underestimating the Jaguars' revamped defense. This is not last year's group of pushovers...Don Carey, Courtney Greene, Austen Lane, Kirk Morrison, and Justin Durant have been replaced in the starting lineup by Dawan Landry, Dwight Lowery, Paul Posluszny, Clint Session (won't play this week), and Matt Roth/finally healthy Aaron Kampman. It's a huge upgrade, and the Jaguars should be able to hold the Steelers to a manageable number of points. The two questions are: can they score, and can they win the turnover battle? If the answer to both questions is yes, the Jaguars have a chance in this game. However, my final score prediction is Steelers 24, Jaguars 13.
I think the main thing for this team is to be competitive in a tough road game. They didn't play the Jets tough at all, mostly thanks to Luke McCown, and they choked away what should have been a win in Carolina. I'd like to see the Jaguars play four quarters of football and prove they can hang with one of the league's elite teams. I'm not going in expecting a win, but I'm expecting them to fight and not simply give the Steelers a free victory. That, in my opinion, would be a success in itself.
Indianapolis @ Cincinnati

Can Curtis Painter finally get a win for the Colts?

Cleveland @ Oakland

One of the best rushing offenses against one of the worst rushing defenses. Bad news for Cleveland.

Houston @ Baltimore

With Andre Johnson still out, Baltimore's defense is going to key off on Arian Foster.
Game of the Week
San Francisco @ Detroit
Given their recent history, it's hard to believe these teams are a combined 9-1 so far this season.