1. Arian Foster
For the Steelers to be successful on defense, the key will be shutting down the Texans running game. The Texans offense is pretty simple: throw to Andre Johnson and run with Arian Foster. Johnson is going to get his yards (we'll talk about this in a minute) but Foster is really the key. Johnson's abilities force the safeties back off the line, meaning Foster doesn't have to face a lot of stacked boxes. The Steelers run defense has been surprisingly mediocre so far this year, and they will need to have a big game containing Foster and force the Texans offense to be one-dimensional.
2. Andre Johnson
Johnson is probably the best receiver in the league right now, and he can beat you all over the field. Chances are, he'll be blanketed by Ike Taylor all day, but he's still going to get his share of balls. Matt Schaub will throw the ball to Johnson - even force it to him - to a fault. The Texans really don't have any other big-time play-makers in the passing game (they have guys who can put up decent numbers, but no game-breakers like Johnson). Johnson is 4th in the league right now with 316 receiving yards and figures to have another big game against the Steelers. He's the kind of guy that you can't stop, you can only hope to contain.
3. Maginot Line
Word today is that Jonathan Scott and Doug Legursky are out for Sunday's game, which means that Trai Essex will start at LT, Chris Kemoeatu at LG, Maurkice Pouncey at C, Ramon Foster at RG, and Marcus Gilbert at RT. The one scary thing about this prospect is that Essex is listed as the backup center and if something happens to Pouncey, I really don't know what the Steelers will do. I don't know if the Steelers O-line could be much worse than they were so far against Baltimore and Indy, but we shall see how this patchwork group puts it together.
4. Offensive Diversity
The Texans defense isn't as good as Baltimore or Indy's, so the Steelers need to come out ready to attack. This means both on the ground and in the air, but they need to mix things up. Against Indianapolis, the Steelers stuck to their game plan pretty much to a fault. They got stuck in a play-calling rut of continually running the ball on first down and winding up in 3rd and long situations. This is not a recipe for success. According to one of the best Steelers stat-compilers out there (
@SteelersDepot
), the Steelers ran 16 times and passed 12 times on first downs against Indy, but only 8 of those 28 plays gained 4+ yards (and 3 of those came on the final drive). The one time in the 2nd half the Steelers did go play-action on first down, Ben hit Heath for a huge gain and had Mike Wallace also open over the top. Against Indy, it seemed like any play that worked got thrown out for the rest of the game but we kept trying to go back to things that didn't work. Hopefully Arians gets his head out of his ass (a tall order by any means) and actually shows some diversity with his play-calling. We'd specifically like to see: more play-action passes, more plays with smart routes (don't send all 4 receivers on 15-yard routes on 3rd and 6), less WR screens.
5. Central Time Zone
On the surface, this might seem like a small factor. However, consider that since 2006, the Steelers are a lowly 3-9 when playing outside the Eastern Time Zone. In that time span, the Steelers are 53-30 in the regular season and 5-2 in the playoffs. Of those games, they are 50-22 in regular season games in the Eastern Time Zone and 5-1 in postseason games in the Eastern Time Zone. Their lone postseason appearance outside of EST was the Super Bowl loss to the Packers in Dallas.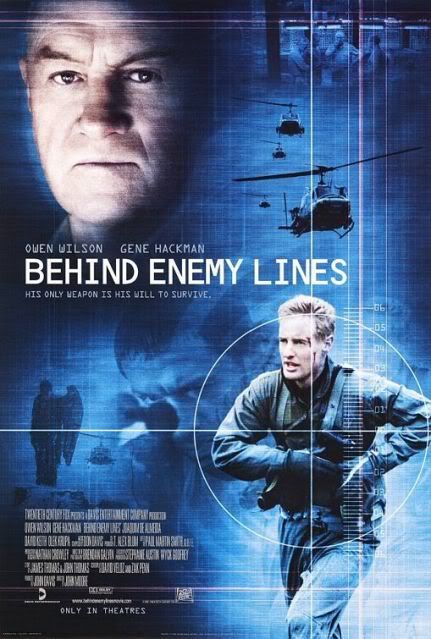 This week's Behind Enemy Lines guest is Chris from
Houston Diehards
. He's been at this blogging thing since 2007 and brings a very level-headed approach to analyzing the Texans. Check him out on Twitter
@HoustonDiehards
1. Houston has gotten off to their best start in recent memory. From what we can tell, they have played 11 quarters of great football and 1 quarter where Drew Brees just lit the world on fire. Besides winning the game, what do you want to see from the Texans for this game to be considered a "success"?
Winning the game is always enough for me, especially against a legitimate Super Bowl contender. But if I'm getting greedy, I would say I'd like to see the Texans do what they SHOULD do, and that's get a ton of pressure on Ben Roethlisberger, considering Pittsburgh's offensive line woes. I'd also love to see the Texans finish drives with touchdowns. Against a defense like Pittsburgh's, that would be a huge confidence booster going into the 2nd quarter of the season.
2. Somewhat surprisingly, the Steelers have struggled to defend the run this year, ranking 12th in the league in run defense. Houston has been one of the better running teams since Arian Foster started getting the rock and Ben Tate has shown good things this year. We're looking forward to seeing if the Steelers run defense can hold it's own against a formidable set of running backs. Are there any matchups you're looking forward to watching?
There's a huge difference between Foster and Tate. Shockingly, many Texans fans (and some observers) didn't seem to think there was a huge gulf between the two until after the Saints game. I expect Foster to be healthy and ready to go Sunday, and I expect him to have a good game. When it comes to the Texans' running game, not even strong run defenses give me a lot of trepidation. Houston's offensive line - as far as run-blocking goes - doesn't take a back seat to anyone in the NFL.
I'll be watching Casey Hampton against the Texans' interior line. Texans' center Chris Myers is quietly one of the best in the league, but he's had struggles against big 3-4 NTs. I'll also be watching Texans' TE turned FB James Casey and how he holds up against the physicality of the Steelers' front seven. Of course,
I'm always watching Troy Polamalu. He's one of the most electric players in NFL history, and I'll be keeping a close eye on him as the game wears on. Polamalu has a tendency to quickly figure out a teams' snap count, and that's when he loads up the highlight reels. Another thing I'll be watching closely is how well the Steelers diagnose Houston's plays on offense. Dick LeBeau is the best in the business at recognizing plays before the snap based on formation.
3. Both teams enter the game with one of the top 5 wide receivers in the game. For the Texans, this really isn't anything new as Andre Johnson has been in that upper echelon of receivers for a few years now. But with Mike Wallace on pace to make good on his 2000-yard season claim, both players enter the game with over 300 yards receiving through three games. We're looking for big things out of Wallace, particularly against a Texans secondary that got picked apart last week. Who are you looking for to have a big game for Houston?
The easy answer is Andre Johnson. One thing the Texans have done this year that they hadn't always done in the past - which INFURIATED me - is this season they are forcing the ball to Andre early and often.
I see no reason that Arian Foster can't have a big game if his hamstring holds up. These aren't the Texans that the Steelers beat like blind children back in 2008. They're a more physical bunch, and they can impose their will on teams with the run game when Foster is healthy.
On defense, I loved what I saw from DeMeco Ryans last week. It was the first sign of him looking like his old self since he ripped his Achilles last year. Ryans and or Brian Cushing could have big games, especially when even the WORST Steeler interior offensive lineman throws Texans' "nose tackle" Shaun Cody around like the slappy he is. Can you please leave Casey Hampton in Houston? That would be greatly appreciated.
4. One of the Texans biggest offseason moves was bringing in Wade Phillips and installing the 3-4 defense. From what we have seen, it seems to be working very well and Mario Williams seems to be adjusting to the 3-4 OLB position with ease. How do you expect Wade Phillips to attack the Steelers offense?
I think the 3-4 is an ongoing process. Mario is doing okay, but I wouldn't say he's adjusting with ease. The Texans' new defense benefited greatly from the Colts atrocious offense, and a Miami offense that claims Reggie Bush as a featured back. Hahaha Reggie Bush sucks.
On Sunday I expect to see a fair amount of stunts, loops, and more variety of blitzes than we saw against the Saints. Of course Big Ben can pick apart an overly aggressive defense - but there are few who do it better than Drew Brees. Of course, I'm sure the initial plan is to see how much pressure the front four can get without blitz help, because the more guys you blitz, the less guys you have dropping in coverage to mask the ABJECT HORROR that is Kareem Jackson.
5. Any other final thoughts?
If the Steelers' plan is anything other than to attack Kareem Jackson, then I would be worried about Mike Tomlin's sanity. I cannot stress to you enough how incredibly awful Kareem Jackson is. Word out of practice this week is that his knee is bothering him, so the Steelers may have to instead contend with... Jason Allen. I know, I know - you guys are scared.
I expect a tough, hard-fought game - and I think the Texans will come out on top in the end. Mind you - I'm about as cynical a Texans fan as you're going to find, and in the past I would NEVER pick the Texans to beat the Steelers. However with the aforementioned offensive line woes I just think Ben will be running for his life for a lot of Sunday's game. However if Houston cannot get pressure on Ben and he's able to sit back and attack the secondary, this game will get out of hand quickly and the Texans will be left to wonder if they're the same ol' bunch they were last year.
Will Ryan Fitzpatrick keep the magic alive against his old team or will the Bills see a let-down after an emotional win against New England?
No way either of these teams should be 3-1, but one of them will be after this game. Everyone is still waiting for Chris Johnson to have a monster game.
Snoooore. Seriously, two good defenses against two below-mediocre offenses?
The Steelers have yet to put together a complete game where they show their form from last season. Houston has a LOT of talent but some holes as well. Should be a good game.