Not-As-Good-As-CCAC Stadium
1. Pittsburgh West

To call Arizona "Pittsburgh West" might even be an understatement. Pretty much every player the Steelers have cut in the last 5 years is on this team. The Whizard of Az, Ken Whisenhunt leads a coaching group which contains Russ Grimm and Ray Horton. On top of that, former Steelers OLBs Joey Porter and Clark Haggans will be starting for the Cards. Former Pitt standouts Larry Fitzgerald and LaRod Stephens-Howling will both be heard from as well.

2. Seven in front of Seven

The Steelers will field their seventh different starting offensive line this week as Max Starks, Chris Kemoeatu, Maurkice Pouncey, Ramon Foster, and Jonathan Scott will go to work against the Cards defense. Former Steelers defensive backs coach Ray Horton is the Cards defensive coordinator, and should bring a similar defensive package to what Dick LeBeau runs. With Porter and Haggans in their elder years on the outside, I would hope that Starks and Scott can handle them. The guys to watch out for are the two 3-technique defensive ends on the inside: Calais Campbell and Darnell Dockett are two guys that could cause havoc for the Steelers.

3. Larry Fitzgerald

Let's face it, the guy can flat out do anything. It doesn't matter how many guys are covering him, he's going to get the ball. He can do it all over the field, whether it be in short passes, intermediate routes, or going deep. He's also a threat to take any pass all the way, as we saw in the Super Bowl. With really no one on the other side of the field, he's been seeing double teams all year and still has 27 receptions (21st in the league) and 427 yards (12th in the league). Fitz is a threat all the time. In the Super Bowl, LeBeau had Troy lined up on Fitz to bump him at the line then release him to Ike over the top. After Fitz released, Troy was buzzing back to the flat to cover RBs out of the backfield. When Arizona started hitting the RBs for big gains, the coverage shifted away from the bump-and-release and Fitz took a simple slant route to the house.

4. Rashard Mendenhall

From a yardage perspective, Arizona is a top-15 defense against the run this year. However, they have surrendered 8 rushing touchdowns (most in the league) and have not forced any fumbles. The Steelers should be able to run the ball on these guys and shouldn't fall into a rhythm of trying to force things in the passing game that aren't there.

5. Fast Track

The Steelers have a lot of speed on their team, even with Mike Wallace having a tweaked hamstring. Arizona plays in a dome and the conditions should be ideal for the Steelers to use their speed to take some shots deep. There won't be wind to blame it on if the offense doesn't produce this week. The Steelers need to get out to a quick start on offense and get some early touchdowns to keep things rolling. Don't give Arizona a chance to get the ball to Fitz with the game on the line.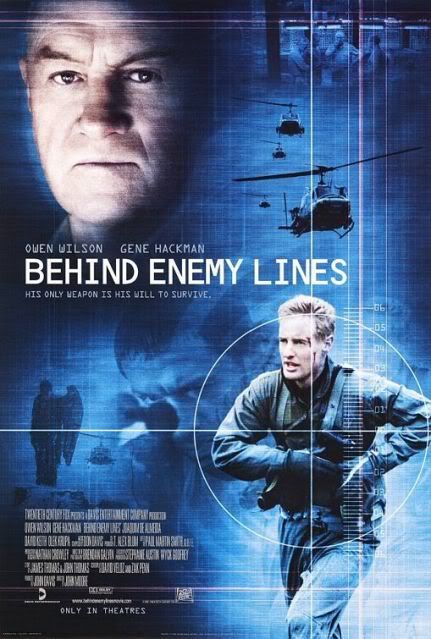 1. Arizona has had a slow start to the season but played some good football, including a game they should have won against the Giants. Besides winning the game, what do you want to see from the Cardinals for this game to be considered a "success"?
Well for starters, don't get down 28-0 in the first quarter. That's what happened two weeks ago against the Vikings in their last game before the bye. After the first quarter, the Cards outscored the Vikings 10-6. Vikings didn't see the end zone for the last three quarters of the game. If it is close in the fourth quarter, maintain composure and make the right play calls. They lost their first three games by a total of eight points.
2. The Steelers offensive line has been patchwork at best this season, and in all likelihood we will be starting our 7th different combination of lineman against Arizona. We're looking forward to seeing how they handle the pass rush that former Steelers DB Coach (now Arizona defensive coordinator) Ray Horton sends after Ben. Are there any matchups you're looking forward to watching?
Well, yeah I want to see what the defensive lineman can accomplish. Can they get to Kolb? Can they stop the run. Beanie Wells, when healthy, has been terrific this season.
3. Larry Fitzgerald burned the Steelers in the Super Bowl, particularly in the second half, and is capable of being a game-breaker at any time. Who are you looking for to have a big game for Arizona?
Well, Fitzgerald of course. He can catch anything at anytime. I think Kevin Kolb is due for a breakout game. I don't know if he can have one against the Steelers defense, but hey, a man can wish right? I would also expect a second receiver, someone like Early Doucet to step up. I think Beanie Wells though might have the biggest day of all.
4. The Cardinals big offseason move was trading CB Dominique Rodgers-Cromartie and draft picks to Philadelphia for quarterback Kevin Kolb. How has Kolb looked so far this season and is he the long-term answer in Arizona?
I'm answering questions like this on Kolb left and right and my answer is always the same, people have to give Kolb a chance. Peopler already want him out. People are already calling him a bust. He's played five games - FIVE folks. He had NO offseason of preparation with a new team. He was traded to the Cards and missed the first several days of camp due to the new CBA rules, so he didn't even get a full camp. I say don't judge him on what he does this season, but judge him on next. Now, of course I, like most others, are disappointed in Kolb so far, but there has to be some understanding and context around his performance. People have short memories. They've already forgotten how bad the QB position was in 2010 here. Give Kolb a chance to succeed. It may take all season for him to become comfortable in this system. He may not have what people would consider a great game until 2012.
5. Any other final thoughts?
I think the Cardinals will keep this one close after coming off the bye. I won't say they will win, because hey, these are the Steelers they are playing. If these were the Rams coming in, I would give the Cards a decisive edge. The bye week though I think gave the Cards the chance to regroup and I expect probably one of their more crisp performances of the season on Sunday.
Baltimore @ Jacksonville

Good luck Blaine.

Seattle @ Cleveland

Charlie Whitehurst is starting for Seattle? Should be a crapshoot.

Cincinnati - bye
Game of the Week
Atlanta @ Detroit
The Falcons want to run the ball, but Detroit has one of the best front 4's in the league. No one can stop 2-car-garage Megatron.