Pro Bowl balloting is open. Lawrence Timmons has been an absolute beast this year and deserves to go. Vote for him at the Inside Linebacker position. Vote Here. You can vote as many times as you want, so vote early and vote often!
As much griping as there has been from people, Gene Steratore made the right call in the Steelers-Dolphins play. It's good to see NFL refs utilizing the replay booth to make the right call. Yes, we're looking at you Major League Baseball.

There was one set of defensive backs that should be wearing the jersey of an opponent after the Cincy-Atlanta game. And that's the Bengals DBs of Roddy White. He doesn't need to talk, he just performs. What a game.

The Chargers could be a good team if they could get out of their own way. This team makes more mistakes than Michael Scott.
The Giants might have the best defense in the NFC. They have knocked two quarterbacks out and are making swiss cheese out of offensive lines.

The NFC West fills the eye test as the worst division in football. They are in an essential dead heat with the AFC West in the record department (AFC West is 11-16 and NFC West is 11-15). However, the AFC West is 4-3 head-to-head with the NFC West, so the debate is still up for grabs.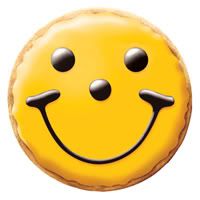 The Steelers defense standing strong after LaMarr Woodley and Aaron Smith went down with injuries. For all the bitching about the call at the end, let's not forget that the Dolphins had 2 minutes and only needed a field goal to win. The Steelers defense held them without a first down.
The games some Wide Receivers had this week. Kenny Britt had 3 TDs for Tennessee, Dez Bryant had 2 receiving and 1 return TD for Dallas, and Hakeem Nicks had 2 TDs for the Giants. Not to mention, of course, the game that Roddy White had for the Falcons.
Buffalo's effort against Baltimore. The Ravens defense was averaging 280.5 yards against per game and 15.8 points against per game. The Bills offense, which had been averaging 251 yards per game and 17.4 points per game coming in, put up 508 yards and 34 points.
Josh Freeman's second half against the Rams. The Rams couldn't get to him and Freeman led the Bucs down the field for the game-winning TD with just seconds left on the clock.
Seeing the Yankees lose. They are probably our most hated team in all of professional sports. Nothing makes fall baseball better than seeing these vultures blow it in the playoffs.
Dallas coach Wade Phillips saying "We had a bit of a letdown after Tony went out, for whatever reason." That doesn't speak much to the leadership in the locker room if the coach doesn't even know why losing their quarterback might cause a letdown.
Whatever is going on in San Francisco these days.
Denver's defense. And offense. Basically everything Josh McDaniels is doing out there. He's almost reaching a Matt Millen-level of franchise destruction. All he has to do is oust Orton for Tebow and he's there.
New Orleans laying a big turd against the Browns. Really? The Browns? Also, this doesn't bode well for the Steelers this week as the Saints will be looking for a big "bounce-back" game on Sunday.
Jay Cutler running off at the mouth about DeAngelo Hall after the game. Really dude? Hall just picked you four times in one game. Show him a little respect.
Greg Lloyd "I Wasn't Hired For My Disposition" Award
As we mentioned earlier, nothing makes us happier than seeing the Yankees fail. That said, Cliff Lee has been downright dominant. There have been some dominant pitching performances this post-season, including Roy Halladay and Tim Lincecum. However it would be hard to argue that Cliff Lee doesn't deserve the Postseason MVP award at this point. 34 K's in 24 innings, a 0.75 ERA and a 0.58 WHIP. He's pitched more innings than Lincecum and Halladay, less hits, less runs, has a lower ERA and a lower WHIP. Lee has been absolutely sick. Can't wait to see him go head-to-head with Lincecum in Game 1 on Wednesday. (Though we'll probably watch the Pens game and just hear about Game 1 on Sportscenter).
Bob Smizik "Douchebag of the Week" Award
Another obvious winner of the Smizik award, but how can you say he doesn't deserve it? He calls a mid-week news conference to say absolutely nothing. No one works the media machine like Favre does. At the rate he and LeBron are going, ESPN might as well just replace the last 3 letters with an exclamation point. On top of all the media mess, he's destroying a good Minnesota team from the inside and outside. They've gotten away from pounding the rock with Adrian Peterson, they brought Randy Moss back to try to "help," but I think we all know how that's going to end up. Now we get to hear all week about how Brad Childress threw Favre under the bus and whether or not Favre will play because of a fracture in his ankle. Joke.