1:00 PM
Heinz Field
TV: CBS
Radio: 102.5 WDVE
1. Defense. Defense. Defense.
When it comes down to it, the Steelers and Ravens are tops in the league in most defensive categories. Baltimore is first in Total Defense and Pass Defense while the Steelers are first in Scoring Defense. Baltimore's #1 ranked pass defense is still somewhat suspect. They beat the Jets in Week 1 when Mark Sanchez didn't throw the ball more than 5 yards down the field. Then they lost to the Bengals whose passing game hasn't been the same since Kimo Von Oelhoffen.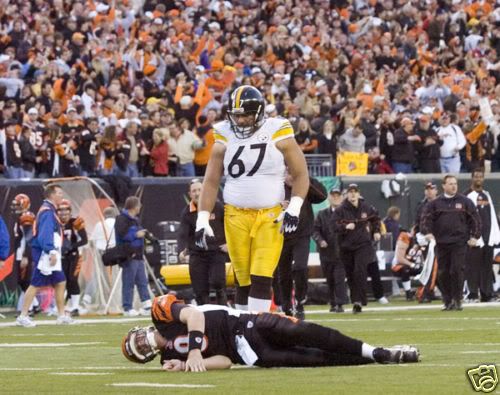 After that came the high-powered Clevela- okay, I can't even finish that sentence. What a joke. Can Homestead Charlie do what no one has done to the Ravens yet this year? Namely, attack their depleted secondary?
On the other side of the ball, the Steelers defense has been downright lights out. James Harrison and LaMarr Woodley are the best OLB tandem in the league. Period. In the middle, Lawrence Timmons is stepping into his own and is probably the Defensive MVP through 3 weeks. No, I'm not talking about the team. I'm talking about of the League. Flacco's numbers against the Steelers defense aren't exactly what one would call "inspiring." He has yet to beat the Steelers at Heinz Field.
2. Mike Wallace
One of the biggest weapons the Steelers have had in the past against Baltimore was Santonio Holmes. But that evaporated in a cloud of smoke this offseason. Now, Mike Wallace has stepped into the #2 receiving role. It wasn't so much the big plays that Holmes made down the field against the Ravens, but his running after the catch and ability to turn a 12-yard reception into a 33-yard gain. Wallace's ability to stretch the field can help alleviate the pressure on Batch and effectively keep whatever safety is playing instead of Ed Reed out of the play.
3. Offensive Play-calling
In the first two games of the year, we kept it pretty conservative with a run-first attack. Last week, Homestead Charlie aired it out against a young Bucs team. Traditional logic says to play it conservative against Baltimore and don't put Chuck in any bad situations. However, Arians showed last week that he isn't afraid to put his quarterback in bad situations (such as spreading the field with 5-wide, leaving the O-line to pick up 6 blitzers with 5 guys). The Ravens defense is known for bringing more than the O-line can handle, and Chuck isn't exactly the most nimble guy around. Hopefully for Charlie's sake, the Steelers give him some more protection, particularly on obvious passing downs, like 3rd and long.
4. Baltimore's attack
In the past, Baltimore has attacked the Steelers on the ground, utilizing an unbalanced line to attempt to neutralize James Harrison and LaMarr Woodley. Now, with Ray Rice coming into the game with a bum knee and Baltimore's acquisition of Anquan Boldin and TJ Houshmandzadeh could lead to the Ravens spreading the Steelers out and trying to attack first through the air. Of course, they could always let Willis McGahee run the ball.
5. Last team to get the ball
Over the last 2 seasons, the Steelers and Ravens have faced each other 5 times. All of the games have been close, twice finishing 23-20 in OT. The other scores were 20-17, 23-14, and 13-9. This game isn't going to be a shootout. It's going to be a defensive struggle, and chances are the last team that gets the ball will win. Ray Rice put the Ravens on his back in OT in Baltimore last year, carrying the Ravens to their only victory over the Steelers in the last 5 games. Ben Roethlisberger has led the Steelers on game-winning drives against the Ravens defense on multiple occasions, and we're going to have to hope that Charlie Batch has a little magic left in the tank, or that the defense continues playing out of their freaking minds.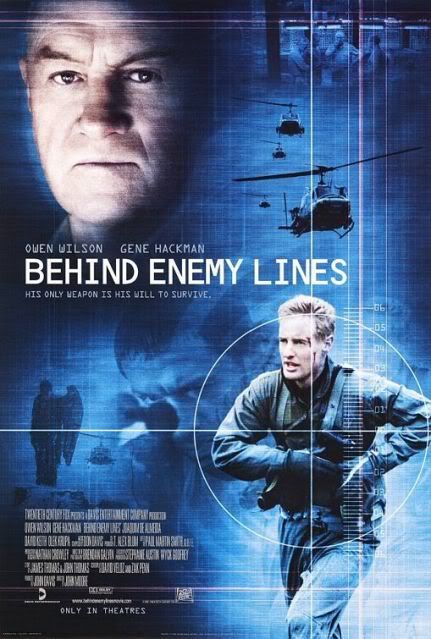 This week's guest is Will from DraftBreakdown. In addition to running one of the best draft websites around, Will is an avid Ravens fan. Honestly, if you're not checking Draft Breakdown daily from the day after the Pro Bowl until the NFL Draft, you need to re-evaluate some of your life choices. Hit him up on Twitter as well.
1. Both teams have gotten off to strong starts this season with impressive victories over good teams. What have you been most impressed with from the Ravens through the first 3 games?

The Ravens secondary has really impressed me thus far. There were a lot of question marks at corner and safety for the Ravens, but they've played well together as a unit. Baltimore had two of their cornerbacks go down with season ending knee injuries last season and Foxworth went down with his own knee injury in training camp. With Ed Reed starting on the PUP, things weren't looking up for the Ravens secondary unit. However, Fabian Washington seems to be fully recovered from his knee injury and Lardarius Webb is starting to get back to form. The team brought in Josh Wilson from Seattle, who hasn't made much of an impact yet but provides much needed depth. Baltimore also got Cary Williams back from his two game suspension this week and he's bound to see more playing time. Tom Zbikowski has played pretty well in place of Ed Reed and they've been letting Haruki Nakamura, a backup safety, play nickel on numerous occasions. Things are looking up for the unit when Ed Reed returns.
2. There will probably be a big deal made over the Steelers QB situation leading up to the game, but in our opinion it really doesn't matter. Regardless of how good or bad these two teams are, any time they step onto the field it's going to be a 60-minute slug-fest with a 98% chance that the last team getting the ball will win. That said, besides being the last team to possess the ball, what do the Ravens need to do to get their first victory in Pittsburgh since 2006?
Baltimore needs to keep Joe Flacco comfortable if they want to win this game. Flacco hasn't looked comfortable until this week against Cleveland and the results speak for themselves. Joe has had some problems stepping up into the pocket and has missed some wide open receivers when the pressure is on, so the Ravens have to find a way to protect against the blitz-happy Steelers. If Flacco can get the ball to Heap and Boldin in the middle of the field, the Ravens have an excellent shot at winning in Pittsburgh.
3. The Steelers defense has been playing out of their minds, particularly in gap-control run defense this season. Given that Ray Rice is potentially out for the game, do you think Baltimore will continue to attack the Steelers on the ground as they have in the past (including using unbalanced lines) or do you think they'll go to the air and use Bolding and Housh (who traditionally plays well against the Steelers) as their primary offensive weapons?
I wouldn't be surprised to see Baltimore spread out the Steelers defense and throw the ball. By coming out in three wide receiver sets, Flacco will be able to see defenders more clearly and it could also slow down the rush. Baltimore has several talented tight ends on their roster right now, so don't be surprised to see some multiple tight end sets, even if they're splitting the tight ends out wide. However, with Casey Hampton out of the mix, Le'Ron McClain and Willis McGahee could end up seeing a lot of touches, more than likely running to the left side of the line behind Ben Grubbs.
4. This game needs no introduction. The teams know each other, the fans know the opposing team and know the stars and better role-players (like Haloti Ngata, who is an absolute monster in the middle). That said, any lesser-known (or under the radar) players that you think will have a big impact on this game?

There's a good chance that rookie Terrence "Mount" Cody will see his first action this week in Pittsburgh. He's coming off minor knee surgery and probably could have played against Cleveland last week. I'd also look for the Ravens rookie tight ends to see the field a bit, allowing Baltimore to throw from power running formations. The players that need to have a big week for Baltimore are Chris Chester (LG) and Marshal Yanda (RT). Yanda is playing out of position since Jared Gaither is out with a back injury and he'll have his hands full all day with the Steelers pass rush. Yanda has the mean streak to match up with the Steelers, but Chester isn't known for being aggressive. He'll need to get nasty to be effective in this game.
5. Any other final thoughts?
The match up between Baltimore and Pittsburgh is what NFL football is all about. Tough, physical, hard-hitting, it's all you could ask for as a fan. The games are usually close and come down to the 4th quarter and rarely does it matter who is playing in the game; even backups play harder in these matchups. If this isn't the game to watch this weekend, I don't know what is.
Having known Will and the Draft Breakdown guys since last year's draft, they're very level-headed and probably won't get into it with you on Twitter if you try and start jobbing them. That said, there are two guys out there who are all about Hate Week:
@iHateJJRedick
and
@BMoreBirdsNest
Steel Cage matches in the AFC North this week.
Who are we kidding. No one else in the NFL even matters this week. It's Hate Week, bitches. Plus, all the other games suck.
Indianapolis over Jacksonville
I know these two have played each other close almost every game over the past few seasons, but lets face it: Jacksonville blows. Even without Pierre Garcon and Anthony Gonzalez, Indy's offense is still much, much better than whatever Jacksonville could stop (which wasn't much last week in their beat-down by Philadelphia.
I'm 0-3 on Upset Special picks so far this year, so why not take a flyer on a decent running offense against a bad run defense? It also doesn't hurt that Andre Johnson is going to be playing injured and against the best corner in the league, Nnamdi Asomugha.