Six weeks are in the books, and some teams have established themselves as early-season powers. However, we all know too well that early season success does not always mean late-season glory. Common conception is that the complexion of the league will change every four weeks. The teams that were dominant over the first four weeks won't be the dominant teams over the next four.
Ben Roethlisberger is still Ben Roethlisberger. He's going to hold onto the ball, he's elusive enough to avoid pressure, and he's going to make big plays when he gets out of the pocket. Sometimes he'll throw a pick, but you've got to take the good with the bad. We'll take the good.

Houston has the worst defense and the most explosive offense in the league.

Sam Bradford is the real deal. In 6 games as a starter, he's 3-3. In St. Louis' previous 36 games they were 3-33.
New Orleans might be finding their stride. Their win over Tampa Bay was their first over a team with a winning record and they looked good doing it. Granted, Tampa Bay wasn't as good as their 3-1 record either. Perfect example of the "complexion of the league changes every four weeks" mantra.

The NFC West really might not be the worst division in the NFL. The AFC West has a combined 9-14 record (NFC West is 10-12). However, the AFC West is 4-3 head-to-head with the NFC West, so the debate is still up for grabs.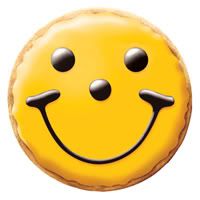 The way Lawrence Timmons is playing. This guy NEEDS to go to the Pro Bowl. Not only has he led the team in tackling in every game, he is 4th in the league in tackles and has the most sacks (3) of anyone in the Top 15 and is tied for the most INTs (1) of anyone in the Top 15.

Nice game by Kevin Kolb in the face of all the haters in Philly.

Dallas self-destructing. Gotta love it. They thought dumping TO would get rid of the locker room murmuring? Probably not going to happen when Jerry Jones is your owner. We give Wade Phillips one more week.
San Francisco finally getting a win. Lots of potential out there in the Bay. We said at the beginning of the year that 6-10 could win the NFC West. You never know. San Francisco is still only 2 games out.
The Steelers are all alone on top of the AFC North again with Baltimore's loss to New England.
Everything going on in Green Bay right now. This team is struggling.
Chicago's offensive line. Are they trying to get Cutler killed?
Kansas City not covering Andre Johnson in the end zone. I mean really, who else is Schaub going to throw to?
Trent Edwards v. Kerry Collins on Monday Night Football. Gag city.
The Redskins running a defense with no down linemen against Peyton Manning. The Colts ran all over them, making Peyton Manning all that more dangerous.
Greg Lloyd "I Wasn't Hired For My Disposition" Award
Harrison has come under fire for his two big hits on Josh Cribbs and Mohammed Massaquoi that knocked them out of the game. It's been hilarious watching Browns fans cry about how dirty of a player Harrison is and how he should be suspended. In our opinion, both were completely legal hits. If you're going to throw crossing routes against our defense, you had better believe someone is going to be there to lower the boom.
That said, these complaints are also coming from a fanbase of a team whose most successful seasons were 1996 through 1998. All that said, we wouldn't be shocked to see Harrison get fined again. But really, who cares? It's not going to change the way he plays. He's not a dirty player, he isn't going to pick fights or hit after the whistle. He's just going to come after you and do his best to ruin your life from when the ball is snapped until the whistle blows.
Bob Smizik "Douchebag of the Week" Award
This might seem like an obvious choice, but how much crap is the BCS? Oklahoma is ranked #1 on the strength of a near-unanimous #1 from the computer polls, who obviously weren't paying attention when Oklahoma struggled through Utah State and Cincinnati. Granted, we're a little biased because we'd like to see Boise State finally get a shot at the National Championship. That being said, the human polls got it right. Oregon is the #1 team in the country right now based on their body of work. Not only do they have the best offense in the nation, they have also annihilated some good opponents. Once again, the Big 12 gets credit for being a better league than they really are. Not sure how some polls have Missouri ranked in the Top 5 ahead of teams like Oregon, Auburn, and LSU. Crazy. This is why College Football needs a playoff.