For those of you who don't get the reference in the post title,
this link
will change your life.
Recap

The Steelers started strong again, winning their 3rd coin toss of the year.
Mendenhall makes a solid return of the opening kickoff to get things rolling. Ben comes out looking for Heath, but the Steelers are forced to punt after missing on 3rd down. Ernster booms a 55-yarder to pin Minnesota inside the 20.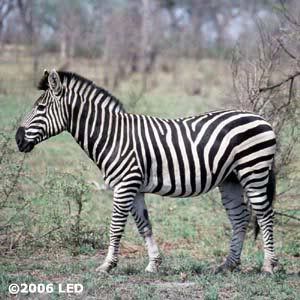 Minnesota craps all over themselves off the bat. A false start penalty followed by a sack by Aaron "Aero"Smith. The Diesel slams the door on Peterson, setting up third down. But first, it's the zebras again. Minnesota takes two more false start penalties before they even get the 3rd down play off, which ends up being a dump off pass to AP. Punt. Holmes returns for 10 yards, setting the Steelers up with decent field position.
Apparently this drive was slated as the Willie Parker show. Parker lines up in the shotgun with Ben split out as a wide receiver. Honestly, this formation will never be seen again. They just threw it in the game so that Houston would have to waste time this week trying to strategize for the formation. Parker for 5, short pass for 6, two more Parker runs for 3 yards. Hines over the middle for 6. Tomlin elects to go for it on 4th and short, but Ben can't pick it up on a sneak. Holmes picked up an illegal substitution penalty on the play anyways, so if he had made it the Vikes would have made us try from 4th and 6 anyways. Turnover.
Apparently the Vikings have confidence in no one besides Adrian Peterson as they went to him 3 times via run and pass and were forced to punt.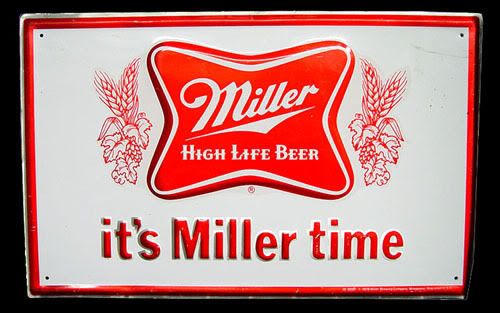 Ben hits Heath for the 2nd time in the first quarter for a big first down pickup. On the next 3rd down, Ben hits Willie Reid on a solid slant route, but Reid couldn't pick up the first down. Ernster punts for 40+ to stick Minnesota inside the 20 once again. He might just win this job.

Minnesota's first quarter game plan was apparently to do nothing. Chester Taylor gets 2 handoffs and goes nowhere, then Frerotte throws an incomplete pass. Punt. This kind of preseason bore is usually reserved for the end of the game when the reserves are in.

Mendenhall got his shot with the first string on the next drive. On his second run, he made a great move to bounce it to the outside but didn't cover the ball and it got jarred loose. Turnover.
Minnesota came out with great field position and decided it was time to try and move the ball through the air. On the second play, Larry Foote gets his ankle rolled on.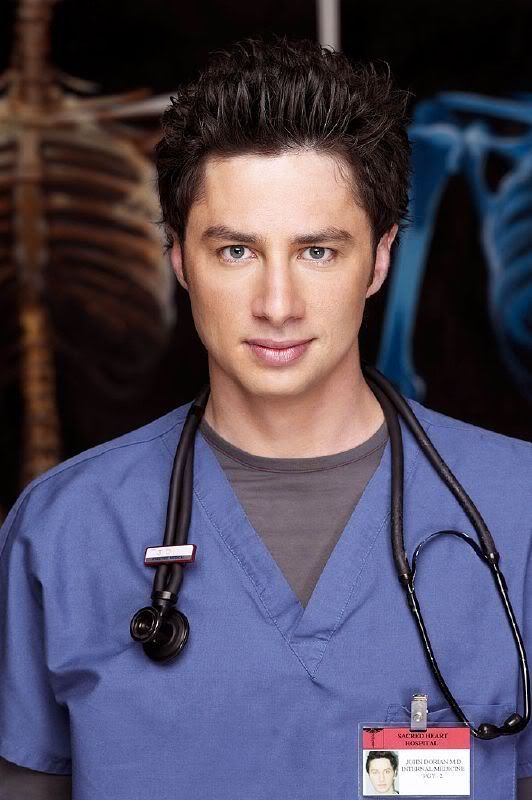 JD sets down his Appletini to tend to Foote.
My initial thought here was that this may be a blessing in disguise as it gives Lawrence Timmons his chance with the first string.
Minnesota comes out and goes right at Timmons with a pass to the tight end down the seam to get the ball down to the 3.
Second Quarter
Everyone knows it's going to Peterson. So does Tyrone Carter, who forces him out at the 6 for a loss of 3. A short pass gets the Vikes back down to the 1. AP goes up and over, spinning away from a mid-air collision with Timmons to get in for the score.
7-0 Kittens.
Ike picked up a penalty after the score, so the Vikes get to blast the kickoff out of the endzone.

Parker for 5. Heath pulls down a big grab for 13. And then, it all fell apart. Minnesota had been getting close to Ben, but the line had been steady enough to keep Ben on his feet. Not anymore.

If our O-line keeps playing like this, we'll be seeing this graphic a lot this season.
Ben gets sacked on two consecutive plays, then Arians decides to run a draw play on 3rd and 25. Great idea. NOT. Ernster punts.
When hope seemed to be fading, Ike Taylor says FACE ME to Gus and picks off a pass.
With great field position, we decide to play it safe and hand off to Willie. An illegal formation penalty sets us back, but Mewelde Moore does a great Verron Haynes impression and picks up a huge third down. The Steelers pick up a break on a facemask penalty, moving the ball down to the 11, but some terrible play calls result in 3 worthless plays. Jeff Reed comes in and puts it through.
7-3.
Minnesota committed another penalty on the next drive to force themselves into a 3rd and long. However, the Steelers defense can't come up with a stop as Aundrae Allison, who seemed to be all over the field, caught a pass for the first down. The Diesel gets some pressure on the next play, but Gus gets across the line of scrimmage so it's not technically a sack. Taylor goes nowhere on the next play, and then the Pro Bowler makes his presence felt. Coming off the corner unabated to the quarterback, there's no better way to describe him than...

After the punt, Roethlisberger hits two passes to Nasty Nate Washington and Mewelde Moore then throws two incompletions, forcing a punt.
Minnesota comes out and picks up a first down on the second play, seemingly determined to try and stretch their lead before half time. The Vikings try to shoot themselves in the foot again with a penalty, but Frerotte and Allison bail them out with a big hookup on 3rd and 15. However, with 20 seconds left in the half and the ball on the Minnesota 40, LaMarr "Big Stick" Woodley does his best Teddy Roosevelt impression.
Speak softly and carry a Big Stick.
Half OVER.
WOOOOOOOOOOOOO
Third Quarter
The Vikings first drive was dominated by Adrian Peterson getting the ball and Frerotte trying to pass to Allison. On the back of a pass interference penalty, Minnesota is able to move into field goal range and add 3.
10-3.
Aaaaaaaaah-ah!
Byron Leftwich comes in to replace Ben. Mendenhall makes some good looking runs, including busting a 21-yarder against the Vikes second string defense. Byron hits Desmond Sherrod to convert a huge third down.
Byron says, Desmond is my constant.
Byron takes a shot deep for Willie Reid, but he can't come down with the jump ball. It was a good pass, a little underthrown, but it was good to see them trying to stretch the field. Reid picks up an illegal formation penalty on the next play, then catches a pass to get the yards back on second down. Mendenhall catches a check-down pass but can't quite get to the sticks. Once again stuck in No Man's Land, the Steelers go for it, this time Byron hits Reid with a short pass to move the sticks. With the Steelers in field goal range, they bring in Gary Russell to do nothing. Reed puts it through again.
10-6.
USC product John David Booty comes in and completes a pass on second down, but can't come through on 3rd down, forcing a punt.
Mendenhall was determined to own this next drive. A huge first down run for 18 yards gets the Steelers across their own 35. On the next set of downs he can't do much and the Steelers get a gift on third down by picking up a roughing the passer penalty. On the very next play the Vikes get whistled for encroachment, giving the Steelers a first and 5. They move the ball marginally over a few running plays after an incomplete pass, and are forced to go for it on 4th down...again. Leftwich dumps it off to the fullback Latsko who barely picks up the first down. I think even Coach was surprised by this one after the measurement. Mendenhall busts a strong run around the outside for 16 yards to get the ball down inside the 20. Russell comes in and gets 5. Then someone on the O-line forgets to block and Russell gets pummeled in the backfield. Byron hits his constant with a short pass, bringing up another field goal.
Reed barely squeezes it inside the post.
10-9.
Booty converts a few passes, but then finds out the treasure chest is empty as Minnesota takes a false start penalty to force a third and long where Arnold Harrison joins the sack brigade, forcing a punt.
Leftwich, Mendenhall and Reid seem poised to take the game over as they team up for running plays, dump-offs and short passes to move the ball down the field. However, Mendenhall, after making another good move for more yards, gets the ball knocked out of his hands. Turnover.
With four minutes to go in the game, Minnesota tries to sit on their 1-point lead. Defensive linemen Roye, Paxson and Eason come up huge, forcing a punt with 2:25 left on the clock.
This was a big test for Byron. Could he execute the 2-minute drill and lead us to victory with no timeouts left? He starts off with an incomplete pass, but comes back strong by hitting Dallas Baker with a short pass to get to the 2-minute warning. On one of the biggest 3rd downs of the game, Byron hits Willie Reid for 12 yards, moving the chains and keeping the hope alive. A false start on Trai Essex sets us back, but Sweeeeeeed comes through for a 10-yard gain to get us back to near midfield. Byron and Sweed can't hook up on the next two plays, bringing up our fourth 4th down of the night. Showing the poise of a veteran who can be counted on, Byron goes back to Sweed again, who pulls it in on a simple out route to pick up the first down and get us down to the Vikings 42.
The Replay Assistant reviewed the play, and the call was upheld. First down. Like a broken record, Leftwich went to Sweed again, this time for 7 more yards to get the ball to the very edge of field goal range at the 35. After a spike, there is some miscommunication and the Steelers can't get the play off in time. Delay of Game, five yards, but no run-off. With 37 seconds left on 3rd and 8, Byron comes through yet again and hits Dallas Baker for 11 yards down to the 29. Even though the Steelers could have spiked the ball, they ran the kick team out and set up for a field goal. Minnesota was caught a little off guard and let 28 seconds tick off the clock before calling timeout with 9 seconds remaining.
Solid. Reed might be the #1 clutch kicker in the league.
The Steelers take their first lead of the game with 4 seconds to go.
12-10.
Arnold Harrison is a beast on special teams. He makes the most important tackle of the game and ends it.
Players of the Game:
Byron Leftwich- he came in in the second half and played great. Solid execution of the two-minute drill to win the game. He will be a perfectly capable backup to Ben.
Rashard Mendenhall- I know he fumbled twice, but he ran hard and showed some flashes of brilliance. He's going to be great.
Willie Reid- came up huge for us in key situations, he may just make the team.
Paul Ernster- he made all 4 of the Steelers punts tonight, including a 55-yarder. He averaged 48 yards per punt and 3 of the 4 he stuck inside the 20. He's probably going to be our punter for the season.
Mr. Yuck Sticker of the Game
Dan Dierdorf and Greg Gumbel for their terrible job announcing the game. They specifically get this for saying "Ironically, Larry Foote injured his foot."
Final Analysis:
The Vikings really showed nothing on offense here tonight. They didn't try to stretch the field, only attempting 24 passes. The Steelers defense was stellar. They held the Vikings to 163 total yards, including an amazing 32 net rushing yards.
The Steelers tallied 102 total rushing yards as a team.
The Steelers had 8 penalties for 65 yards, the Vikings had 10 for 75. Both teams seemed prone to shooting themselves in the foot at inopportune times.
All in all, the Steelers played a solid game and proved they can do what it takes to win. They had a game like this last year in the preseason when they beat the Redskins 12-10. Ironically, that same weekend Brady Quinn made his NFL debut against the Lions. Quinn got rocked by the Lions tonight, as he played almost the whole game and did next to nothing.