7:00pm
Ralph Wilson's Retirement Center
TV: KDKA
Radio: WDVE and other affiliates
1. Starting Five
For the first time all season, we should get a preview of our starting offensive line. It should be LT Max Starks, LG Willie Colon, C Maurkice Pouncey, RG David DeCastro, RT Marcus Gilbert. The Bills spent a bunch of money to bring in Mario Williams and Mark Anderson to improve their pass rush, so this will be a good test for the guys who will be protecting Ben once the games actually count.
2. Secondary Starters
Most of the starting 22 have been determined at this point (assuming Mike Wallace actually shows up, but if he doesn't it will be Emmanuel Sanders), but one spot remain open. The starting corner spot opposite Ike Taylor has been an open competition between Keenan Lewis and Cortez Allen. Lewis has been the starter in the first two preseason games with Allen playing the nickel corner role. Allen has arguably looked better than Lewis, and this will likely be their last chance to prove they deserve to be listed as the #2 guy.
3. Roster Battles
I detailed this in my
Week 3 Roster Battles
post, so I won't write too much about it, but with no one really separating themselves from the pack last week, there is still an open competition for the last 7 roster spots. Keep a close eye on who plays on special teams, particularly at the gunner spots on punt teams and who gets trotted out as the kick and punt returners.
4. Opening the Playbook
The Steelers stretched the field a little bit against the Colts and Todd Haley has said they will install a partial gameplan for this week to get the guys on offense prepared for how he is going to set things up during the season. The first two weeks have been fairly vanilla, but I've loved seeing the Steelers throw an actual screen pass with actual blockers out in front of it. Amazing. The running game has looked pretty good so far, and it will be exciting to see how the Steelers go after the Bills defense.
5. No Injuries
As always, this is important for a preseason game. This is the last time the first team units will see significant work before the opener in Denver, so avoiding any serious injuries is a must.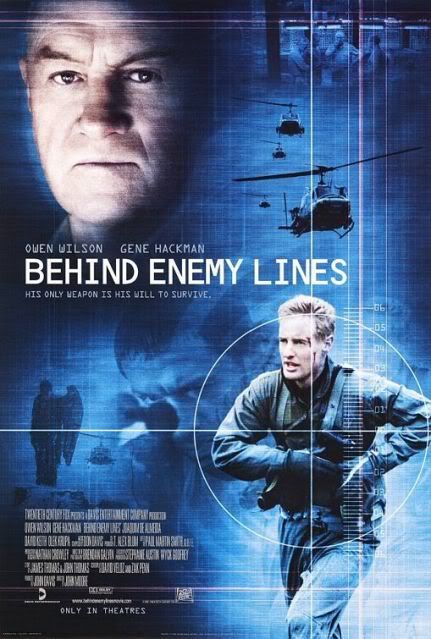 Our buddy Del Reid, one of the founders of the #BillsMafia movement on Twitter is our Behind Enemy Lines guest this week. The movement grew from just a few folks on Twitter to include some actual Bills players, some custom watches, and some other cool stuff. Check out
BillsMafia.com
for some more info on a really cool fan-driven movement. You can find Del on Twitter
@MrDeadlier
1. This is the third preseason game, so the starters will likely play most of the first half for both teams and try to build on some of the successes they've had in the first two games. That being said, what are you looking for from the Bills for this game to be considered a "success"?
It would be nice to see the offense "clicking" better than it has up to this point. Thus far, the starting offense has had seven possessions and they've only netted 113 yards and one touchdown. Fans' nerves would be much more settled if they could see Ryan Fitzpatrick and company take a possession (preferably the first), march down the field convincingly, and hit paydirt. Do it twice and we'll be walking on clouds heading into the week one matchup with the Jets.
Also, it would be great to see if the starting defense can protect the middle of the field. It seems like forever since a Buffalo defense has been able to defend against tight ends. I know Heath Miller has had a quiet first two games in the 2012 preseason, but if Buffalo tradition stands true, he'll show up on Saturday. So, I'd consider it a success if the linebackers and secondary can take advantage of what our front four is expected to hand them.
2. Former Pitt coach (and Mustache Hall of Fame member) Dave Wannstedt is now the Bills defensive coordinator. The Bills really stocked up on defense with the addition of free agents Mario Williams and Mark Anderson. The Steelers should finally have their ideal starting O-line together this week, so we're excited to see how they match up against the Bills pass rushers. Are there any specific matchups you're looking forward to watching?
I had the opportunity to speak to Pro Football Focus founder Neil Hornsby a few weeks ago. He predicted a big season for 2012 free agent acquisition Mark Anderson due to the amount of double-teaming that offensive lines are expected to do against Mario Williams, Kyle Williams, and Marcel Dareus. So seeing how he fares against Max Starks (Mario lines up on the left side of the field, typically) is going to be interesting, assuming the double-team predictions stands true.
3. Which Bills players are you looking for the most improvement out of during this preseason?
I want to see Ryan Fitzpatrick throw well and prove that his second half drop-off of 2011 was in fact related to the shot he took in the ribs from London Fletcher of the Redskins last October 30th. Now, Fitz won't admit to it, but in the offseason, both David Nelson and Stevie Johnson alluded to the injury's affect on his performance. Stevie even mentioned at one point that Fitz was having a hard time getting the play calls out in one breath. So, if that's true then Fitz should be healed up at this point and showing remarkable improvement, especially since QB coach David Lee was brought in to work on his mechanics and fundamentals.
4. Any players lower on the depth chart that might be surprises in the later stages of this game?
Delano Howell -- the undrafted rookie DB from Stanford. He had a great game against Minnesota last week with four tackles and a fumble recovery. Local pundits are now expecting him to make the week one roster. Also, keep an eye out for Ron Brooks, the 4th round CB from LSU has looked great too. He's had 6 tackles and an interception in two games
5. Any other final thoughts?
I'm looking forward to the Bills hopefully having a good showing against one of the AFC's best teams over the past several years. If their "vanilla" playcalls can come off well against the Steelers' "vanilla" playcalls, I'll be in a good mood Sunday morning after the game. Best of luck and here's to both teams escaping the contest with no major injuries.