7:30pm
Lincoln Financial Vampire Hunter Stadium
TV: KDKA
1. No Injuries
It's hard to believe football is back already. Wow. It's been a long summer and I know we'd all like nothing more than to see the Steelers come out and put a thumping on the Eagles. But let's remember, it's preseason. These games don't count. The most important thing is coming out of this game with no key injuries. There are a few starters that won't be playing in this game, specifically Willie Colon who got his ankle rolled up on in practice this week. James Harrison, Jason Worlids, and Max Starks are still on the Physically Unable to Perform list, so the starters for this game won't be our Week 1 starters, but coming out of Philadelphia with no injuries will be huge.
2. Plug and Play
One of the common terms used after the draft for our early draft picks David DeCastro (G-Stanford) and Mike Adams (T-Ohio State) was "plug and play." As we have seen in camp so far, there have certainly been some growing pains with the two men as they adjust to the NFL game. That said, they will both have big opportunities to learn on the fly in the preseason. DeCastro and Adams are both slated to start against Philly and will see a formidable challenge in Philly's defensive front. The first team probably won't play much, but DeCastro and Adams could see some extended work to get them game reps.
3. Make A Statement
As I detailed in the Training Camp Primer, there could be as many as 10 roster spots open for competition during the preseason. The best way to catch the coaches eye is to make a statement, particularly by making a big play on special teams. This is particularly important for guys on the defensive side of the ball (linebackers and defensive backs primarily) but the Steelers have enough flexibility that someone could make the team purely based on their kick return skills. They have a number of guys in camp who have kick return ability. Fifth round pick Chris Rainey is probably the most explosive of the bunch and should see some opportunities in the return game against the Eagles. Other names that have been mentioned are former Penn State WR/KR Derrick Williams, rookie Marquis Maze (Alabama) and rookie David Gilraeth (Wisconsin). Rainey should make the roster, but for guys like Williams, Maze and Gilraeth, making a statement as a kick returner could be their easiest ticket onto the 53-man roster.
4. Todd Haley
Since it's the preseason, the offense will likely keep the playbook pretty vanilla, but there are a few key things to watch for here. The first is how well the offense has picked up the terminology of Haley's offense. We'll be able to tell this by on-field communication, whether that is calling audibles at the line, timing on passing routes, receivers running the proper routes, and the number of timeouts we have to call early in the game. If we have to spend a few timeouts early, this will show that there are still some communication tweaks that need to be worked out. This isn't cause for concern, but just something to watch for as the Steelers adjust to a new playbook.
5. Battles for Backups
With the starters only slated to play a few series, we will see guys fighting for reserve positions during the rest of the game. Positions have been won and lost in first preseason games before (think about Maurkice Pouncey's impressive debut 2 years ago and Chris Scott's utter failure at RG last year). There are plenty of backup jobs open for the taking, including along the offensive line, at running back, the #5 wide receiver (Toney Clemons vs Marquis Maze vs Derrick Williams), #4 defensive end (Al Woods vs Corbin Bryant), #3 inside linebacker (Sean Spence vs Stevenson Sylvester vs Mortty Ivy), #5 CB (Terrence Frederick vs Walter McFadden vs Andre Freeman) and #4 Safety (Will Allen vs Da'mon Cromartie-Smith vs Robert Golden vs Myron Rolle). These guys will see a lot of playing time in the 2nd and 3rd quarters and it will be a good test of their abilities against an Eagles team that is pretty deep with talent.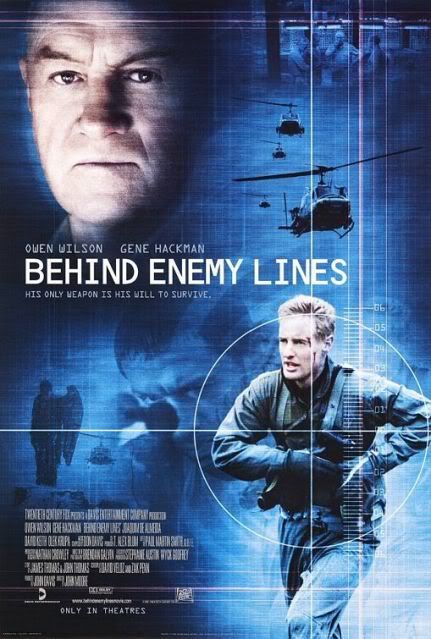 Our buddy Geoff, host of
Crawley and Watts Radio
(in our opinion, possibly one of only a handful of rational Philadelphia sports fans out there) was kind enough to give us some insight into the Eagles for this game. You can find him on Twitter
@PhillyFansVoice
. As odd as it sounds, we had a great time jagging each other during the Pens-Flyers series earlier this year.
1. Obviously this is the first preseason game, so neither team is going to show much in terms to scheme or gameplanning. That being said, what are you looking for from the Eagles for this game to be considered a "success"?
No one getting hurt. The first preseason game is about hitting somebody in a different colored uniform for the first time since last season. Don't hurt yourself in the process.
2. The Steelers invested heavily in their offensive line the last few years, using 4 of their early round draft picks to take linemen. We're excited to see these young guys in action against a very good Eagles defensive front. Are there any specific matchups you're looking forward to watching?
Eagles middle defense vs. Steelers middle offense. It's no secret that the Eagles two major weaknesses on defense last year were run defense up the middle and leadership. With the drafting of DT Fletcher Cox and the trade for veteran MLB DeMeco Ryans, they appear to have shored that up. Pittsburgh's talented, nasty trio of all world C Maurkice Pouncey and Gs Ramon Foster and Willie Colon should be an interesting early test for them, especially with veteran DT Cullen Jenkins unlikely to play at all.
3. Which Eagles players are you looking for the most improvement out of during this preseason?
S Nate Allen and DE Brandon Graham. Both drafted in 2010. Both suffered major knee injuries that year. Both have a lot to prove this year, for different reasons. Allen because he is the starter at free safety and has to be a threat for this team to be great. Graham because the Eagles traded up to draft him ahead of Jason Pierre Paul and Earl Thomas for some reason, and he needs to show us why.
4. Any players lower on the depth chart that might be surprises in the later stages of this game?
RB Chris Polk. The Eagles are very deep at RB. This guy is going to play in the league, he may even start at some point, just not here. But he is really good.
5. Any other final thoughts?
Obviously the most important news for Eagles fans this week was the death of Andy Reid's son, Garrett. I have been one of Andy's biggest critics for the last few years, and have called for his firing for the last couple. But now...now I can't anymore. I can't help but root for the guy. No parent should ever have to bury a child. It is the worst thing imaginable. The thoughts and well wishes of Eagle Nation go out to Andy Reid and his family during this terrible time.
You guys. The NFL is back.
HERE
WE
GOOOOOOOOOOOOO