Woodley broke out of his "slump" with 2 sacks and a pick-six against Cincinnati. The fact that anyone thought Woodley was in a "slump" might be a bit deceiving. Woodley is still one of the top players in the league in QB hurries. During his "slump" the Steelers were playing quarterbacks known for being able to get the ball out in a hurry. However, guys like Carson Palmer and Mark Sanchez will hold on to the ball longer than guys like Brady or Brees. On top of this, Damien Woody, the Jets starting Right Tackle was placed on IR this week, which means LaMarr gets the benefit of going up against a backup tackle. He's got to be licking his chops at this opportunity.
As we've been hearing all season, how could the Steelers possibly recover from the loss of Santonio Holmes? Mike Wallace, that's how. In Santonio's first game back in Pittsburgh since he was traded for a 5th round pick, he may get to face off against the guy he was essentially traded for: Bryant McFadden. If we're the Jets OC, we try to get Holmes matched up on B-Mac as much as possible. Holmes is a great route-runner that can exploit B-Mac's soft coverage. On the other hand, Braylon Edwards is their deep threat, so the Steelers would be better off matching B-Mac on Braylon and putting Ike on Tone.
People watching this game will be treated to watching two of the top 5 CBs in the AFC in action. Say what you want about Ike, but he is having a hell of a season and deserves consideration for the Pro Bowl. Darrelle Revis, on the other side, is easily one of the top 2 corners in the league. Revis will likely draw Mike Wallace while his counterpart, Antonio Cromartie will probably get Hines Ward. Cromartie plays bump-and-run and likes to press close to the line. This is a bad matchup for Hines, who likes to sit down in zones. Cromartie is vulnerable deep, so don't be surprised to see the Steelers try to work Ward into the slot to get a favorable matchup on a nickel back or safety. The Jets have a great corner, a good corner, and no one else, meaning that Emmanuel Sanders, Antonio Brown, and Antwaan Randle El could have big days.


4. Troy Polamalu
All reports out of Pittsburgh indicate that Troy is unlikely to play on Sunday. Mark Sanchez has to be breathing a sigh of relief after seeing the way Troy had been playing lately. In fact, Troy was playing at a level that could only be described one way: Defensive Player of the Year. Losing Troy is a definite blow to the defense, but at this point we would rather have him healthy for the playoffs and have to miss a few games. In fact, if the Steelers beat the Jets, I wouldn't be surprised if we didn't see Troy back on the field for the rest of the regular season. If we beat the Jets and get a bye, that's even more rest Troy can get before coming back for the playoff run.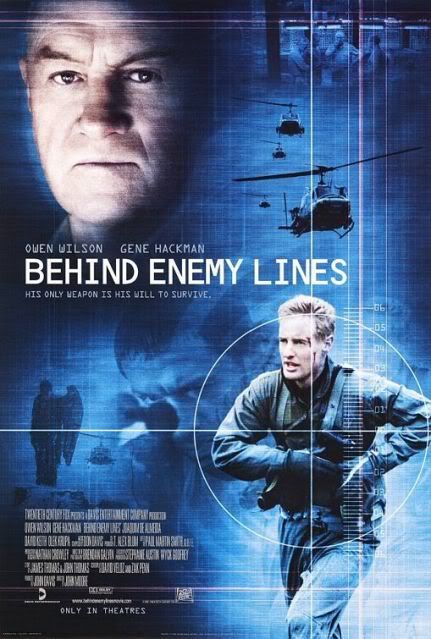 This week's Behind Enemy Lines guest is The Green Titan, forum moderator on the official New York Jets site. Yeah, he's kind of a big deal. Hit him up on Twitter
@TheGreenTitan
1. The Jets came into this season with a lot of high expectations. Some of those have been met, and some have come up a bit short so far. What have you been most impressed with from the Jets team this year?
Two weeks ago, Pre Patriots-Jets, there was a lot to be impressed with. Since then, we've been scratching our heads a little. But if I had to pick some things we've been impressed with it's the performance by Sione Pouha filling in for Kris Jenkins, Mark Sanchez's ability to finish games, and the success shown by some of the veteran players acquired this year, such as LT, Cromartie and of course Santonio Holmes, with LT's success at the top of the list. It's great to see a passion and love for football rewarded, the way it has LT after he was pushed to the side in San Diego. One of the things Jets fans are looking forward to is how Shottenheimer plans to use the LT, Greene and the run game against the Steelers
2. Despite his big drop last week, Santonio Holmes has been beastly this year for the Jets, making the kinds of plays after the catch we were used to seeing him make with the Steelers. Given that the Steelers have some of the best tackling corners in the league, do you expect the Jets to stick to the short passing game and hope to break something or take some shots downfield?
Our run game, which was a huge part of our success this year has slowed down in the last three games. There are questions as to the amount of gas left in the tank for LT, and a large amount of criticism for the Jets OC Brian Shottenheimer on how he has prepared and executed the offense on game day. Most Jets fans are quick to point the finger at Schottenheimer's predictable play calling, and are less critical of Mark Sanchez and his offensive weapons. With that in mind, we know that the run game will be difficult against the Steelers D, but non existent if we don't stretch the field. They key to our success for most of the season came from the Jets finding a way to keep Keller involved. With Polamalu likely out for this game, look for the Jets to make him a big part of our passing attack.
3. The Jets have had some big injuries on defense this year. Do you think they'll be able to fill the holes left by the injuries?
This goes back to a point I made at the beginning of the interview. So far, I think the Jets have done a good job at filling the holes. Mike Devito and Sione Pouha have done well when you compare the skill level brought to our defensive line by Kris Jenkins. Rex Ryan requires that a defensive player know all the functions of every other defensive player so that he can adjust for injuries. That's where the execution by the depth players comes in to play. But if there was one injury I think hurt us this season it was the loss of safety Jim Leonhard. That's a guy with very little name recognition league wide, but a very valuable member of the Jets D, and the guy we've relied on for defensive play calling.
4. The big story coming into this game is going to be Santonio Holmes coming back to Pittsburgh. We've seen Bart Scott many times, and we're all familiar with LaDainian Tomlinson. Are there any "lesser-known" or "under-the-radar" players you expect to have a big impact on this game?
TE Dustin Keller has been a great option for Sanchez. Teams figured that out about five games in to the season and started to double team him. If Shottenheimer figures out a way to open it up for Keller, you'll be talking about him after the game.
LB David Harris finished as the Jets leading tackler on the Jets #1 defense last year and is playing at a similar level again this season. If the Jets can get back to their blitz heavy style from earlier this year, look for Harris to bring some heat on Ben.
5. Any other final thoughts?
Our biggest obstacle this year starts with Shottenheimer and ends with the offense. We haven't been able to put a lot of points on the board, and sometimes none at all. We've only won one game against a team with a winning record and that was our first game against the Patriots. We've had too many close games with teams that the Jets should have put in the ground early, but didn't because of our inability to score points. This time last year, Shottenheimer did enough to mute the critics, or at least subdue them. It's time for him to do the same thing again this season, and it starts on Sunday against the Steelers. Despite the embarrassing loss to the Patriots, many still feel that the real test will come from the Steelers. A win might be enough to make up for what's happened over the last two weeks, but most are not expecting one. Good luck on Sunday. We promise to keep the sidelines clear of obstacles
Cleveland @ Cincinnati, New Orleans @ Baltimore
Scenarios exist where the Steelers can clinch the division title with a win and a Baltimore loss. To do so, we have to secure the Strength of Victory tiebreaker over Baltimore, so it's not a simple "we win and they lose" scenario.
New York Jets @ Pittsburgh
Are you kidding me? With Aaron Rodgers injured, this is easily the game of the week.
Jacksonville (8-5) @ Indianapolis (7-6)
Even if the Steelers lose, they can clinch a playoff berth with a Colts victory over Jacksonville.
Buffalo (3-10) @ Miami (7-6)
The Dolphins have to make up some ground, and fast. They need the Jets to lose to even have a hope at this point. The Phins are the weirdest team in the league. They are 6-1 on the road and 1-5 at home.
Green Bay (8-5) @ New England (11-2)
The Packers are in a world of trouble with Aaron Rodgers having a concussion and being on the outside looking in in the NFC playoff picture. They need Rodgers back and have to hope MVP-candidate Tom Brady has an off-game.
Kansas City (8-5) @ St. Louis (6-7)
No one would have predicted these two teams would be leading their divisions heading into Week 15. St. Louis can lose this game and still be in great position to win the NFC West.