Looking at the numbers, one would think these two defenses aren't necessarily evenly matched. The Steelers have allowed 304.5 yards and 16.5 points per game, along with 32 sacks, 14 INTs, and 23 forced fumbles. The Ravens have allowed 307.4 yards and 17.1 points, but the difference comes in the big plays. The Ravens only have 19 sacks, 10 INTs, and 11 forced fumbles. Considering that Ed Reed has 4 picks in the few games he's been back, that means the other guys on the Ravens have only made 6 INTs in 11 games. But all those stats mean nothing come Sunday night. The only thing that will matter is who creates more opportunities for their offense to put points on the board and whether or not their offense converts them. Which brings me to....
2. Take advantage of opportunities
This isn't the Buffalo Bills defense we're facing here. We're not going to put together 7-minute 80-yard drives against them. In the first game against the Ravens, the Steelers defense created two turnovers in positive territory, but the offense didn't convert them into points. Jeff Reed's two missed field goals were the difference in the game. The way both defenses play, offensive opportunities will be limited, so the team that is able to get 7s instead of 3s will have the upper hand. In the last 5 matchups, the Steelers haven't scored more than 23 points (3 times) and the Ravens haven't scored more than 20 (3 times).
Quick, besides Ed Reed, name 3 members of the Ravens secondary.
Odds are, you couldn't get past Fabian Washington and Dawan Landry. If you remembered Tom Zbikowski, Ladarius Webb, or Haruki Nakamura then you should probably get some kind of award. The fact that you haven't heard of them doesn't mean they're not capable of making plays. In the last game, Fabian Washington did a great job staying with Mike Wallace on deep routes. That said, Chuck Batch was throwing the ball and he doesn't exactly have the arm to overthrow Mike. Big Ben does. We've been critical of Bruce Arians in the past, but if there's one thing he needs to do in this game, it's take at least 5 shots downfield against the Ravens secondary. Besides Ed Reed, their corners aren't great and Mike Wallace can run past anyone. Just don't underthrow the ball.
Besides Wallace, Hines Ward has had some big games against the Ravens. Mostly he's done this by getting open across the middle of the field in front of the deep safety (Reed) and between the linebackers. If the Ravens bring overload blitzes like they usually do, this means that the middle of the field should be open for Hines and Heath to go to work. Heath is due for a breakout game, and this could be it.
4. Ray Rice
Everyone knows what the Steelers run defense brings to the table. Ray Rice has had big games against the Steelers doing other things. Namely, catching the ball out of the backfield. The two offenses that have really beaten up our defense this year, the Patriots and Saints, both did it with short, quick passes to running backs and tight ends. A lot of what the Patriots did to beat us was 3-step-drop-and-throw type plays, which negated our pass rush because the ball was coming out so fast. Last year, the Ravens were able to convert a key 4th down with a quick pass to Rice. But the Steelers do have an advantage this year: Lawrence Timmons. Timmons has been an absolute monster on defense this year, both against the run and the pass.
Who is Terry McAulay? Only the most important person on the field on Sunday. The head referee. By now, everyone has heard the background to this. Most rational people (and even some irrational ones) have acknowledged that there is something wrong about the way the NFL is distributing fines and flags, especially against the Steelers. James Harrison has been flagged for multiple roughing the passer penalties that were just horrendous calls. Hines said earlier this week that the way games were being called, it was only a matter of time before a referee's call changed the course of a game and decided the outcome. The good side? McAulay was the ref in Super Bowl XLIII. I went back and read
my game recap
and couldn't find any mention of bad calls, so that's a good start.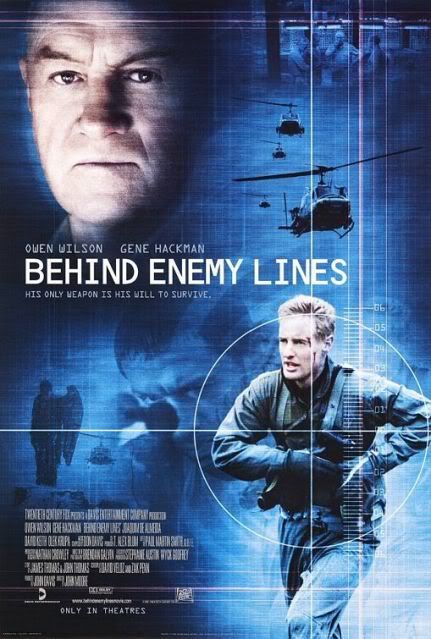 This week's Behind Enemy Lines guest is Phil from
I Hate JJ Redick
. We were on their podcast this week, too. Still working on getting a link for that. You should probably
follow him on Twitter as well
, especially if you play Fantasy Football and ever need matchup advice. Besides being Ravens fans, the guys over at IHJJR pretty cool guys.
1. With both the Steelers and the Ravens sitting at 8-3, there's a lot to like about how both teams have played. What have you been most impressed with from the Ravens this year?
Most Ravens fans don't think so but Joe Flacco has really impressed me. Besides a horrible game against the Bungals he only has 4 interceptions on the year. People have to remember he is only in his 3rd league and he is continuing to grow. He's on pace to take us to the playoffs in each of his first three seasons. I'll take that. Any team would.
2. In our first meeting this year, Baltimore stuck with a balanced attack of rushing with Ray Rice and Willis Get-Knocked-Out McGahee and throwing at corners not named Ike Taylor. However, when it mattered most, Flacco was able to pick apart the Steelers secondary. Do you expect the Ravens to stick with the balanced approach or come out throwing against our secondary which has been somewhat suspect at times this year?
I think the Ravens will take a page out of the Patriots playbook against the Steelers, spread out four receivers and attack the Steelers only weakness, poor cornerback play. Look for Houshmandzadeh to be involved alot and I really think Stallworth will get a couple deep passes and a couple end arounds to capitalize on his speed.
3. The Ravens defense has had a lot of success over the years getting after Ben with overload blitzes. Given the Steelers banged-up offensive line, do you expect the Ravens to bring overload blitzes like the Saints, Bengals, and Pats did or sit back and play coverage and rely on their front 4/5 to get pressure?
With our secondary we can't afford and to sit back and watch Big Ben pick us apart. We have to attack him and even more so with the injuries on the Steelers O line. Suggs has been playing really well the last couple weeks and he always shows up in this rivalry so he's the guy we need to create pressure on R***lisberger.
4. Both teams are very familiar with each other. Both fanbases know the players on the other team.To have the division title come down to a game against the Ravens, well, we wouldn't have it any other way. All that said, are there any "under-the-radar" players you expect to have a big impact on this game?
Besides Stallworth who could be a secret weapon on offense I'd have to say Jarrett Johnson on defense. He's a guy who can get to the quarterback and he seems to always play well in big games.
5. Any other final thoughts?
I don't think I've ever been this excited for a football game before. I will be at M&T Stadium on Sunday night and I can only imagine what the atmosphere is going to be like. This is football at it's best. While I hate the Steelers with my entire being I respect their organization, how they do business, and how they play. Should be a great game.
New Orleans @ Cincinnati, Cleveland @ Miami
Miami needs to win to stay in the AFC Playoff race.
Probably the first time all year the two primetime games are the best games of the week. Not sure if anyone knows about this game though, it wasn't mentioned at all last week on Monday Night Football.
Jacksonville (6-5) @ Tennessee (5-6)
The Jags need to win to hang on to their lead in the division. Tennessee losing might bury their playoff hopes.
Denver (3-8) @ Kansas City (7-4)
The Chiefs have a one-game lead on the red hot Chargers in the AFC West. They got smoked by Denver last time. This is a revenge game.
Oakland (5-6) @ San Diego (6-5)
As is normal for December, the Chargers are on a streak coming from the bottom of the division to challenge for the division crown. The Raiders need a win to keep their playoff hopes alive.
Dallas @ Indianapolis (6-5)
Indy is wrecked with injuries. Thankfully they play in a division with Jacksonville and are still tied for first.