8:20 pm
Heinz Field
TV: NFL Network/KDKA
Radio: 102.5 WDVE
1. Bury them early
The worst possible thing to do against a bad team is to let them hang around and have hope. We have to stay on the accelerator, bury them early, and not have to worry in the 4th quarter.
2. Force turnovers
The Steelers are second in the league in turnover differential with a +14 difference. However, we didn't force any turnovers against the Jets. The Panthers come in with a rookie quarterback who has thrown only 2 touchdowns to 7 interceptions this season. The Steelers need to take away the running game and force Clausen to beat us.
3. Run the ball
Carolina has the 23rd ranked run defense in the league. Rashard Mendenhall is in the top 10 in the league in rushing. Here's to hoping Arians doesn't get pass-happy against the #8 pass defense in the league. RUN THE BALLLLLLLLL.
4. Stop the Run
As I mentioned earlier, Jimmy Clausen is a rookie. He's not that good. But what Carolina does do well is run the ball. So the formula is simple: Stop the run. Make Clausen beat you. Tomlin mentioned in his presser this week that Carolina ran the ball 45 times last week against Arizona. If we take a big lead on them early, we take their running game out of it.
5. Win.
Really, that's the most important thing. We still control our own destiny. If we win out, we get the #2 seed and a first round bye. Just win baby.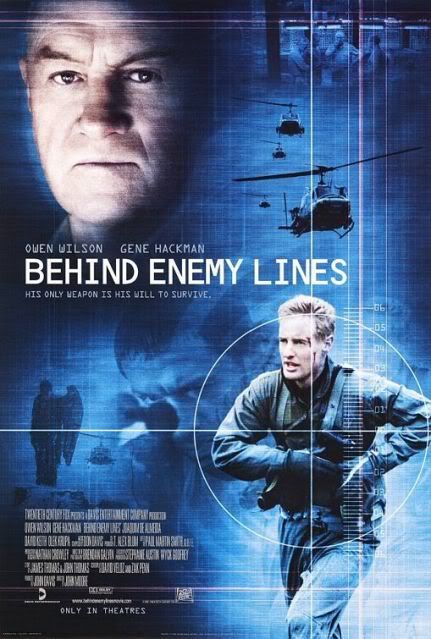 This week's Behind Enemy Lines guest is Eric Q. He joined us back in the preseason when he was a writer for Cat Crave. He's freelancing it now over at the Bleacher Report. You can also hit him up on Twitter.
1. The Panthers obviously haven't lived up to their expectations this year and are in line for the #1 pick in next April's draft. That said, you are coming off a win over Arizona, so there obviously have been some positive things happening too. What have you been most impressed with from the Panthers this year?
I would say the area I am most impressed with this season is on defense. It was this team's biggest area of question going into the 2010 season, and I believe it's proven a lot of naysayers wrong. I was sort of skeptical of the defense coming into this season, but at the same time I knew that if this young D had heart, it wouldn't matter how big or small the guys are. The look small, but they play big and that's what matters most.
2. You were our Behind Enemy Lines guest back in the preseason when these two teams met and mentioned how you felt Matt Moore really hadn't progressed from the end of last season through this preseason. With Jimmy Clausen now at the helm, how have you felt with his performance at quarterback? Do you think he is the long-term answer for the team or do you think Carolina will be using the #1 pick on a quarterback (Andrew Luck if he comes out)?
Truthfully I'm torn on Andrew Luck. I'm not sold on Clausen, but I'm not labeling him a bust, either. The offensive line that I thought was worthy of being a top-five has been anything but. As for Clausen, I believe he's shown some improvement throughout the season. I don't think much can be attributed to quarterbacks coach Rip Scherer, but I think it's more of Clausen's own self-development. I feel it's unfair to evaluate any quarterback with the offensive line and lame-duck coaching staff in place this season. If Luck is available, then I don't see how it could hurt the Panthers to draft him. It doesn't mean he has to be the starting quarterback, but who knows what could happen in training camp and preseason. Maybe he is the real deal. I think he's done too well in college to not be drafted by any team with the number one over all pick, which currently belongs to Carolina.
3.Those of us who are on Twitter have seen your name change to @Fire_John_Fox, and have a pretty good sense of where you stand on Carolina's current coaching situation. Who would you like to see the Panthers go after for their head coaching job? What do you think the Panthers will actually do?
If I could, I would have also added Jeff_Davidson_and_Rip_Scherer to the rest of the title, but it's time to move on. I respect Fox and what he was able to do with the Panthers, but his style and stubbornness have both gotten stale and stink. Right now it seems a good possibility that the Minnesota Vikings head coach could be Leslie Frazier. SO I'm going on the hunch that he won't be a likely candidate. My two top choices are Cardinals' offensive coordinator Russ Grimm and Giants defensive coordinator Perry Fewell.

I'm curious to see how an "offensive-minded" coach could improve Carolina's offensive woes via the draft and free agency, but at the same time I can appreciate the success of defensive head coaches who have won championships. Ultimately, that's what I want to see in Carolina. A championship. They don't come often nor easy, and I expect it to be a while...a minimum of two to three years before the Panthers could be in serious Super Bowl discussions. I do believe that either Grimm or Fewell has what it takes to motivate and inspire a young Panthers team.

There's the desire amongst most fans to see Stanford head coach Jim Harbaugh be hired by Carolina, but I'm just not a fan of college-turned-pro head coaches. So far, it's worked well once. Since Jimmy Johnson, at least three head coaches (Nick Saban, Miami Dolphins; Steve Spurrier, Washington Redskins; Bobby Petrino, Atlanta Falcons) have been a complete flop. College-to-pro coaches just don't have that glamor to me like it does to some.

4. In his press conference this week, Mike Tomlin referenced Carolina running the ball 45 times against Arizona. With numbers like that, we can definitely expect to see a lot of Jonathan Stewart and Mike Goodson. Are there any "lesser-known" or "under-the-radar" players you expect to have a big impact on this game?
First, I wouldn't be so sure that we'll see a lot of running from Stewart and Goodson. It's possible, but it seems to me that John Fox is notorious for pulling the plug on anything that's...you know...working well. So we'll have to see. However, if he keeps the running game in the game plan, and they're able to effectively run against the Steelers defense, then it could be a long day for Pittsburgh. I personally don't see either happening. And it could very well be that Pittsburgh shuts down the run thereby scrapping the running game. I don't really think there are any hidden gems remaining on the active roster. Last I heard, Carolina has 52 men remaining. There's nobody waiting in reserve, as there are currently 14 guys in the Injured-Reserve list. Hopefully the team can finish its' last two games with little-to-no injuries.
5. Any other final thoughts?
Not really. I just hope I can find a place with NFL Network to go see the game!
It doesn't matter. If the Steelers win and Ravens lose, we clinch a first round bye. If the Ravens win, we still control our own destiny for the #2 seed. That's all you need to know.
Go Steelers!