7:30pm
FedEx Field
TV: KDKA
1. No injuries
Really, this is the biggest thing about preseason. You want your guys to get reps, but the bigger factor is avoiding a costly injury to a key player that will set your entire season back. Limit the reps for the starters and let's see what these young guys can do in game action.
2. Youth Movement
As is usually fairly typical in the preseason, you look at the Steelers roster and don't recognize half the names on it. But this is the time to shine for guys who are entering their 2nd or 3rd year like CB Crezdon Butler, CB Keenan Lewis, WR Tyler Grisham, LB Stevenson Sylvester, and others. The young guys are going to get a lot of playing time, and this is their opportunity to catch the eye of the coaches and contend for a roster spot. A few years ago before the first preseason game, no one in their right mind thought an undrafted free agent WR from Tiffin would make the team, but Nate Washington had a monster preseason and wound up on the final 53-man roster. Roster spots can be won and lost in the preseason and guys that show big things on special teams will certainly get an advantage.
3. Rookie Adjustment
Everyone always talks about how big an adjustment it is to go from college to the fast-paced NFL. With no OTAs and a limited amount of time to learn the playbook, it will be interesting to see how quick the rookies are able to adjust to the speed of the NFL game and acclimate themselves to the playbook. Guys like DE Cameron Heyward, OT Marcus Gilbert, OLB Chris Carter and OG Keith Williams figure to see a lot of playing time. CBs Curtis Brown and Cortez Allen are battling through some camp injuries and RB Baron Batch suffered a torn ACL in camp this week, sidelining him for the season. This opens the door that previously seemed all but shut for Jonathan Dwyer and John Clay to compete for a roster spot.
4. Position Battles
We detailed some of the position battles going into camp, and with starters like Chris Kemoeatu and Emmanuel Sanders sidelined for this game, guys who are locked into position battles such as Chris Scott, Arnaz Battle, and Limas Sweed should see plenty of playing time. In the secondary, Keenan Lewis and Crezdon Butler should see the field a lot with Bryant McFadden, Cortez Allen and possibly Curtis Brown sidelined (depending on which reports you believe).The Steelers have a lot of tight ends on the roster and are still looking for someone to step up into that #2 spot. They will probably keep 3 tight ends so between Heath Miller and David Johnson (listed as starting FB), there is room for a roster spot to be won here. Once again, the position battles could come down to who can help more on special teams.
5. Jonathan Scott vs Brian Orakpo
The Redskins don't have a lot of stellar players defensively, but OLB Brian Orakpo was 24th in the league with 8.5 sacks last season. With the Steelers cutting Max Starks, Scott is the heir apparent at left tackle and will need to show he can protect Ben's blindside. The Steelers starters figure to only play 10-15 snaps, so Scott's sample size is going to be small in this game, but if the Redskins keep their starters in a little longer, we might get to see rookie Marcus Gilbert go up against Orakpo, which would be a good test of his abilities right off the bat.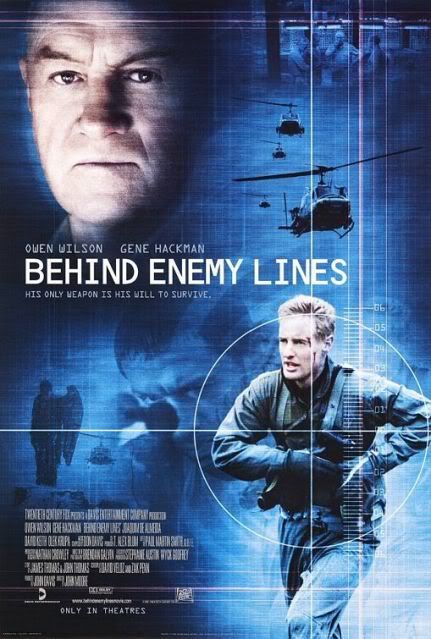 After the warm reception this segment got last season, we're bringing it back for another go-round this year. Each week we'll ask 5 questions of a blogger or fan from the opposing team to try to give some perspective on what's going on with their team.
This week's guest is our buddy Kevin from
Hogs Haven
, who has helped us out a lot in the past. If you're looking for some quick Redskins info, hit them up on Twitter
@HogsHaven
.
1. Obviously this is the first preseason game, so neither team is going to show much in terms to scheme or gameplanning. That being said, what are you looking for from the Redskins for this game to be considered a "success"?
The 2 worst parts of the Redskins team last year were the lines. The defensive line ranked dead last in defending runs up the middle and the Guard play on the offensive side was atrocious. The Skins completely overhauled the DLine (signed Barry Cofield and Stephen Bowen) and drafted Jarvis Jenkins (who has been a 1-man wrecking crew in camp so far). We have to see some pressure from our d-line Friday night. Simple as that. On the offensive side, the Skins brought in Chris Chester to play Right Guard and promoted Will Montgomery to Center. We have a lot of youth in these departments so I'll be watching the Oline to see who can hold it down. All of the OLine backup spots are up for grabs on our roster.
2. One of the biggest issues the Steelers are looking at this preseason is depth at outside linebacker. The Redskins have added some depth to their O-line over the last few years so we're looking forward to seeing with the Steelers young pass rushers can do against them. Are there any matchups you're looking forward to watching?
Trent Williams at Left Tackle is very close to being elite and Jammal Brown just got a big deal to stay on at Right Tackle. I expect them to do well in their very limited action and we're cautiously optimistic we have book-end Tackles for the next few years. Left Guard is easily our weakest link (Kory Lichtensteiger) so I'd be hitting that gap all night if I was Dick LeBeau.
3. Which Redskins players are you looking for the most improvement out of during this preseason?
Hopefully Rex Grossman. Ha. My head hurts. If the D-line does their job, then Orakpo and 1st round pick Ryan Kerrigan should be able to get into the backfield. We have some young ballers looking to make the squad at OLB, so I'm anxious to see that (Rob Jackson, Lorenzo Alexander). 3rd round pick WR Leonard Hankerson set a lot of records at Miami, so keep an eye out for him on the field. He's trained with Mark Duper and Cris Carter since he was in High School.
4. Any players lower on the depth chart that might be surprises in the later stages of this game?
Markus White, rookie OLB from FSU, has looked good in training camp. The Redskins drafted 3 Nebraska players all with big play ability: Niles Paul (WR), Dejon Gomes (Safety/PR), and Roy Helu (RB)....they'll be getting some good time.
5. Any other final thoughts?
Please don't bring those hideous, yellow hankeys to our stadium.
Haha yeah, that's not happening. The Towels will be there.
Hard to believe football is finally back.
GO STEELERS!!