8:00pm
Heinz Field
TV: FOX
Yes, the game is on FOX, not KDKA.
1. Mike Wallace vs Nnamdi Asomugha
The starters will probably play 20-25 snaps tonight, which should roughly be about the first quarter and maybe a little into the second. The Eagles made a splash in Free Agency, bringing in CB Nnamdi Asomugha from Oakland, who many (including myself) think is the best corner in the league. Nnamdi was injured last year when Oakland visited the Steelers, and the year before he moved around, varying coverage of Wallace and Ward. Tonight, the two should go head to head for most of the time they're on the field, and you've gotta think the Steelers are going to try to go deep at least once after failing on both long balls last week.
2. No injuries
This is pretty much the long and the short of what you want out of any preseason game. Keeping your starters healthy and injury-free is one of the biggest keys from transitioning from preseason into regular season. Polamalu and Harrison are both set to start tonight, and both of them need to get through the preseason without aggravating any nagging injuries.
3. Patchwork Quilt Offensive Line
The "Plug and Play" method of trying to determine starters on the O-line keeps rolling on tonight as former tackle Tony Hills is slated to get the start at Right Guard. Jonathan Scott and Willie Colon will be tested at tackle going up against Trent Cole, Juqua Parker and Jason Babin who had 28.5 sacks between the 3 of them last season (this includes Babin's numbers with Tennessee). The Steelers will get their first look against a 4-3 defensive front this season after the Redskins 3-4 last week and practicing against their own 3-4. Pouncey remains the starter at center and it looks like Doug Legursky, who I had slated as being part of the RG competition, will start at LG. Legursky hasn't really seen much time at RG this preseason due to Kemoeatu's injury, but he played almost the whole game against Washington between playing RG and C. Even though the line seems to be a mish-mash of players with a guy who was a backup tackle now playing guard, their performance tonight will be the key for us to see anything out of the offense.
4. Cornerbacks
With injuries across the board to Ike Taylor, Bryant McFadden, Crezdon Butler, and Cortez Allen, it looks like Will Gay and Keenan Lewis will be your starters tonight. Not sure who will be "covering" DeSean Jackson, but I'm pretty sure he's faster than both of these guys combined. I'm really excited to see rookie 3rd round pick Curtis Brown (Texas) get his first game action tonight. Kevin Colbert called him "Texas' best cover corner" at the draft, and now we get to see if he can back that up. For a "bottom-of-the-depth-chart" guy, Donovan Warren looked pretty good last week and he'll probably see a bit of time in the second half. The Steelers added two defensive backs, Macho Harris (not to be confused with Tuff Harris who was on the practice squad last year) and Kevin Dockery, yesterday and both could see some playing time tonight with all the injuries in the secondary.
5. Time of Possession
This might be the weirdest thing to talk about heading into a preseason game, but the Steelers got utterly owned by the Redskins in time of possession by almost a 2-to-1 margin. The Steelers only had 48 offensive plays against Washington, while the Redskins were able to run 78. Due to this, a lot of the depth chart battles on offense didn't flesh out much because of the simple lack of snaps. Hopefully the Steelers are able to pick up a few first downs tonight and we see some extended drives. Not so much from an offensive flow standpoint, but moreso for some of the younger guys on offense to get more repetitions and more snaps under their belt. This is particularly important for the young guys along the offensive line like draft picks Marcus Gilbert and Keith Williams.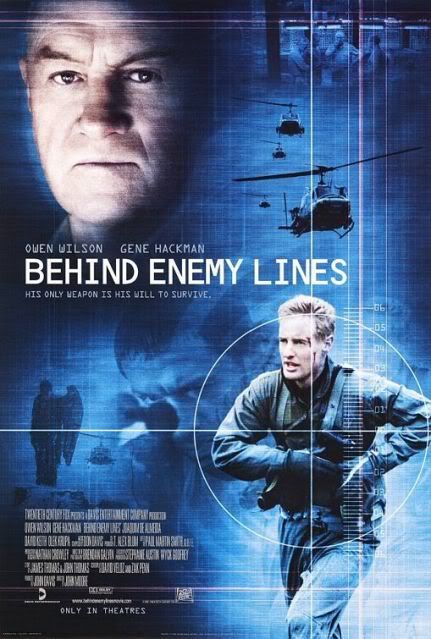 This week's Behind Enemy Lines guest is our buddy Geoff from
The Voice of the Fan
. Even though he's a Philly guy, he picked the Steelers as his Super Bowl champs before the playoffs started this year, and was on the bandwagon for the playoff run. For being a Philly fan, he's as level-headed as they come. You can find him on Twitter
@PhillyFansVoice
1. With the first preseason game in the books, everyone is focusing on getting through the rest of the preseason injury-free. Besides avoiding injuries, what do you want to see from the Eagles for this game to be considered a "success"?
That's tough to say. I really just want to see that no one on either side gets hurt. Both of these teams have Super Bowl aspirations, so that is really the only thing that matters here.
2. One of the biggest stories of free agency was the addition of Nnamdi Asomugha by the Eagles. Obviously the Steelers are looking for big things out of WR Mike Wallace this year, so watching those two go toe-to-toe for a quarter will be fun. Are there any matchups you're looking forward to watching?
Casey Matthews v Maurkice Pouncey. Obviously they won't necessarily be going head to head, but the fourth round rookie MLB out of Oregon will meet up with the Pro Bowl center from time to time. The chess match between them pre snap should be interesting as well.
3. Which Eagles players are you looking for the most improvement out of during this preseason?
Rookie kicker Alex Henery. No team has ever won a Super Bowl with a rookie kicker. Henery needs to be solid this preseason to avoid getting booed out of town. Also, S Nate Allen is recovering from major knee surgery.
Our response: We really really really wanted Henery in the draft. Super jealous that Philly got him. Huge leg.
4. Any players lower on the depth chart that might be surprises in the later stages of this game?
WR Johnnie Lee Higgins and RB Dion Lewis. Higgins needs to impress. Lewis will.
Our response: Higgins is a former Raider who made our secondary look silly in 2009. Lewis is a Pitt guy, should get some cheers from the crowd.
5. Any other final thoughts?
FOR GOD'S SAKE, DON'T GET HURT!!!
We couldn't agree more. It will be great to see the black and gold back at Heinz Field.
Go Steelers!!