1. Central Catholic vs 8. Gateway
Location: Plum High School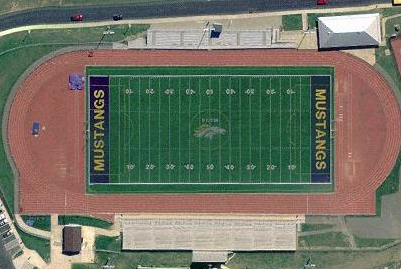 PG Preview
Central Catholic is the #1 team in Quad-A according to every poll, and this game is a re-match of the Vikings closest brush with defeat. Central defeated Gateway 21-7. Gateway has been an up-and-down team all season. They have scored in the high 40s (48 vs Norwin, 49 vs Connellsville) but also been held under 14 four times, all of them losses. Interestingly, Gateway has not scored in the 20s all season. In their 6 wins, they have scored at least 33 in each, averaging 40 per game. In their 4 losses, they are averaging just 7 points per game. So which Gateway team will show up? We think the Gators will give the Vikings a better game than any they've seen this year, but Central will prevail in the end.
Prediction: Central Catholic
13. Bethel Park vs 5. North Allegheny
Location: Pine-Richland High School

If you just look at the stats, this game shouldn't even be close. But WPIAL games aren't played on paper. Bethel upset McKeesport in the first round and is looking to keep rolling against North Allegheny. whose only loss was to rival North Hills in the season finale. Besides that game, the Tigers had scored over 35 points in all but 2 games. They got right back on track, smoking Peters Township (the same Peters Twp team that beat Bethel earlier this year) 38-7 in the first round. The only way Bethel Park wins this game is to hold North Allegheny's high powered offense in check. Bethel isn't going to win a shootout, and have scored over 28 only twice this year. That said, their defense has held teams in check, giving up more than 22 only once, a 44-point outpour from Upper St Clair. Bethel Park has the experience of winning the WPIAL title two years ago, but will need to hope the game is played in the low-20s if they're going to pull their second straight upset.
Prediction: North Allegheny
2. Mt. Lebanon vs 7. Woodland Hills
Location: Baldwin High School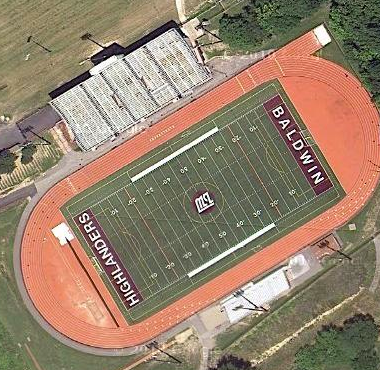 Baldwin has a beautiful new High School building to go with a logo from the 1960s.
PG Preview
If you're looking for an upset special tomorrow night, this might be your game. Woody High was our pre-season pick to win the WPIAL title. After getting off to a disappointing start, Woody High hasn't lost since September 24th. After the calendar turned to October, Woody High hasn't given up more than 7 points in any game and have only been held under 35 points once: a 29-0 victory over Penn Hills. Mt. Lebanon is carrying an undefeated record into the game, but they haven't been blowing teams out like the Wolverines. We're picking the upset.
Prediction: Woodland Hills



3. North Hills vs 6. Upper St Clair


Location: Chartiers Valley High School

PG Preview
This is probably the best coaching matchup of the second round, maybe of the whole playoffs. Two legendary and decorated coaches go at it for a spot in the semi-finals. USC lost to North Allegheny 27-0 earlier this year, but we feel like they're a better team now than they were then. That said, North Hills' defense has only given up more than 16 points once this year, and they lost that game. No one has put 20 points on the board against the Indians. In any given coaching matchup, we'd probably pick Jim Render as our coach. That said, we're picking North Hills in this one, based on their defense.
Prediction: North Hills
1. Montour vs 9. Indiana
Location: Butler High School (Google Map)
Butler Tornado? Nothing about "Butler" says "Tornado" in our mind.
Montour is the top seed in AAA and went undefeated through the Parkway Conference, the best conference in AAA. All 4 Parkway teams won their first-round games. Indiana was one of three teams from the Greater Allegheny Conference to survive the first round. To be honest, we really don't see any way Montour loses this game. RB Julian Durden is probably one of the top 5 RBs in AAA, and we just don't see Indiana containing him.
Prediction: Montour





4. Mars vs 5. West Allegheny


Location: North Allegheny High School
Has NA updated their school logo since the 1980s? Doesn't look like it.
PG Preview
All the talk this week has been about Mars RB Austin Miele who came within a hair of setting the WPIAL rushing record in a playoff game. West Allegheny has struggled against big-time running backs like Julien Durden and Rushel Shell this season. That said, West A is the defending champions and it will be a tall order for the fighting planets to knock them off. This game is a toss-up that could go either way.
Prediction: West Allegheny



2. Thomas Jefferson vs 10. Hopewell


Location: Canon McMillan High School


So much I could say about this one. Different colored end zones? Different font at midfield than in the end zones? Blue track?
PG Preview
WPIAL Game of the Week. Not sure if we can really do this game justice. Hopewell is on a roll, having won 5 in a row. TJ posted another undefeated season and has made the semi-finals for 12 straight seasons. If any team can end TJ's run, it might just be the Hopewell Vikings. Rushel Shell is the real deal and TJ will be hard pressed to stop him. Nevertheless, if we've learned one thing, it's to not bet against the Jaguars.
Prediction: Thomas Jefferson





14. Central Valley vs 6. Knoch


Location: New Castle High School
Google doesn't know where New Castle's stadium is. Just a giant dirt patch according to the Goog.
Another matchup between Parkway Conference and Greater Allegheny conference teams. The Knoch Knights got off to a quick start this season using the age-old formula of running the ball and playing defense. Central Valley is in their first year of competition, but carries the proud traditions of both Center and Monaca on their shoulders. This game should be a slug-fest and could go either way.
Prediction: Knoch
1. Aliquippa vs 9. Beaver
Location: Ambridge High School
PG Preview
Aliquippa rang up another undefeated season and #1 seed. But that unblemished record didn't come without a few scares. The closest call came in their overtime victory over Beaver. Now Beaver is back for more. If any team in AA has the talent to beat the Quips, it's Beaver. Nevertheless, anyone who knows anything about AA football knows not to bet against Aliquippa. Ever.
Prediction: Aliquippa





4. Ford City vs 5 Seton La-Salle


Location: Valley High School
Ford City ran through the Allegheny Conference again this year as they have done so many years in the past. Their defense has been solid, pitching 5 shutouts this season. They haven't given up more than 16 points in any game this season. However, they struggled to beat East Allegheny 21-14 in the first round. On the other side, Seton La-Salle is perfectly capable of playing with anyone in AA. They can run, pass, and score in pretty much any way. Their only loss was to South Fayette in a well-fought Thursday Night battle. We all know Ford City can run, but we don't think their defense has seen an offense with the firepower that Seton has yet this season.
Prediction: Seton La-Salle





15. Keystone Oaks vs 7. Beaver Falls


Location: Moon High School

Keystone Oaks got off to a fast start this season behind the running back duo of Jordan Maddox and Matt McCann. But when Maddox went down with an injury, their wildcat offense got the clamps put on it. Coming out against defending champion Greensburg Central Catholic, KO showed a more classic offense and was able to pull the upset on GCC. Beaver Falls barely squeaked by Steel Valley in the first round. The only blemish on the Tigers record was their loss to Aliquippa. This will be a close game, but we're not picking against a Beaver County team in the AA playoffs.
Prediction: Beaver Falls





3. South Fayette vs 11. Freeport


Location: Seneca Valley High School


Blue Track? Sweet.
South Fayette quarterback Christian Brumbaugh is easily the best QB in AA, maybe in all of Western Pennsylvania. Freeport pulled the upset over Jeanette in the first round, but the Yellow Jackets are going to be hard-pressed to get to the semi-finals. No one has stopped South Fayette's offense yet this season, as they've put up at least 28 points in every game and over 40 five times. If Freeport can pressure Brumbaugh, they might be able to slow down the Lions offense, but they're going to have to put up enough points to keep up.
Prediction: South Fayette
1. Clairton vs 9. Bishop Canevin
Location: Elizabeth Forward High School
Clairton is easily the best team in Class A this year, but that doesn't mean they aren't vulnerable. Canevin has a good team with potentially enough talent to give Clairton their closest game of the season. That said, their closest game up to this point was their 35-point victory over Fort Cherry. The Bears have scored at least 41 points in every game and haven't given up more than 7 in any game. They have 6 shutouts to their credit, including their opening round defeat of Carmichaels. The only blemish on Canevin's record is their 35-0 defeat at the hands of the Springdale Dynamos. Besides that, their defense has been sound, pitching 3 shutouts and holding 4 more opponents under 15 points. Besides their shutout loss, their offense has put up at least 40 points in all but 2 of their games. Both teams can score, but Canevin's defense has been suspect at times, and we think Clairton's offense has the slight advantage here.
Prediction: Clairton





4. Monessen vs 5. Springdale


Location: Penn-Trafford High School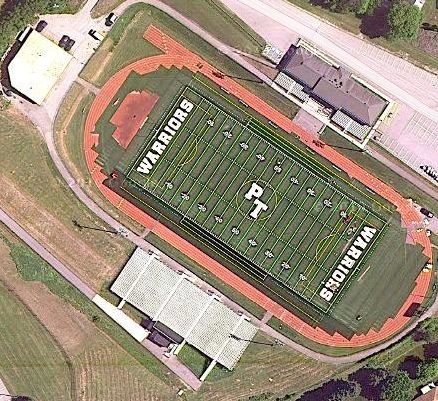 PG Preview
The Monessen Greyhounds ran to their fourth Tri-County South Conference title in five years then breezed through Char-Houston 33-0 in the first round of the playoffs. Springdale finished in a 3-way tie for the Eastern Conference title. As we mentioned last week, unlike some of the jokes at the Post-Gazette, we believed in the strength of the Eastern Conference all year. Monessen's only loss this season came in an overtime loss to North Catholic. We're still not sold on how good the Tri-County South is, so we're going with the Dynamos.
Prediction: Springdale
2. Rochester vs 7. Beth-Center
Location: Peters Township High School
Rochester carries an undefeated record into the second round. Their defense hasn't been as dominant as last season when they averaged just over 3 points against on the season, but they have 5 shutouts to their credit this season. Beth-Center's only losses were to conference champion Monessen and Eastern Conference Champ Avonworth in non-conference play. To be honest, we just don't see Beth-Center having much of a shot in this one. The Rams are just that good.
Prediction: Rochester



3. Avonworth vs 10. North Catholic


Location: Fox Chapel High School
PG Preview
It would be hard to argue that two teams in WPIAL are more familiar with each other than the Trojans and the Antelopes. They play in the same conference. This is the second time in 3 years they will meet in the playoffs. The Antelopes ended North Catholic's season two years ago at this very stage of the playoffs. Last year, the Trojans had their season ended by the Rochester Rams in the semi-finals, the likely opponent of the winner of this game. Both North and Avonworth have lost their team leaders to injuries, but the back-ups will still provide a good game. Avonworth won a defensive affair 7-0 in the regular season, meaning this game is wide open.
Homer Prediction: North Catholic