TV: NBC
Radio: 102.5 WDVE
1. Tom Brady
It doesn't matter who he has throwing to, he tears the Steelers apart. He did it when his receivers were Deion Branch, Troy Brown, and David Patton. He did it when his receivers were Randy Moss, Wes Welker, and Jabar Gaffney. And chances are he'll do it again with Deion Branch, Wes Welker, and Julian Edelman. Brady is 5-1 against the Steelers, including 2 victories in AFC Championship games. The Steelers are going to have to get pressure early and often on Brady. James Harrison has owned New England's tackles in the past, so we're looking for a big game from him.
2. Rashard Mendenhall
Last week, Peyton Hillis ran all over New England's defense. As is true with any game when you play Tom Brady, the best defense is a clock-controlling offense that will keep him off the field. If the Steelers are going to have success tonight, they will need to do all they can to keep Brady off the field. The best way to do this is with a strong running game. Both Mewelde Moore and Isaac Redman suffered concussions last week, so Mendenhall might get even more opportunities, specifically on 3rd down.
3.
Wes Welker vs. Bryant McFadden
The way the Steelers defensive scheme works, the corners tend to give cushions and play deeper to prevent big plays. The Steelers will give you the 3-yard swing pass and the 9-yard out-route all game. Ike Taylor is a lot better at playing man-on-man coverage, including press from the line of scrimmage. On the other side, McFadden is much better when giving a cushion then coming up and making a tackle. Against a guy like Welker, you have to bump him at the line to throw off the timing routes. If B-Mac plays off of Welker, look for Wes to tear the Steelers up.
4. Offensive Line
With Max Starks going on IR and Chris Kemoeatu questionable, the Steelers may field a patchwork offensive line against the Patriots. It seems as though Jonathan Scott will replace Starks at LT, Chris Kemoeatu or Doug Legursky will play LG, Maurkice Pouncey C, Trai Essex RG, and Flozell Adams RT. Tony Hills will be the #1 backup at tackle and Ramon Foster the backup guard. The good news for the Steelers with all this mayhem up front? 6 of their last 8 opponents are in the bottom 11 in the league in sacks. Additionally, New England is 21st in the league in rushing defense, so this should be a good unit for our new O-line to get their first workout against.
5. Lawrence Timmons
Send this man to Hawaii.
Seriously, he deserves to go to the Pro Bowl. He's been everywhere this year. That said, New England may not run the ball more than 10 times all game. Timmons will probably draw rookie TE Aaron Hernandez in coverage. Hernandez is a good athlete in the build of Antonio Gates or Dallas Clark who has had a good season so far for the Patriots. If the Steelers can neutralize Welker and Hernandez, you have to like their chances against Brady.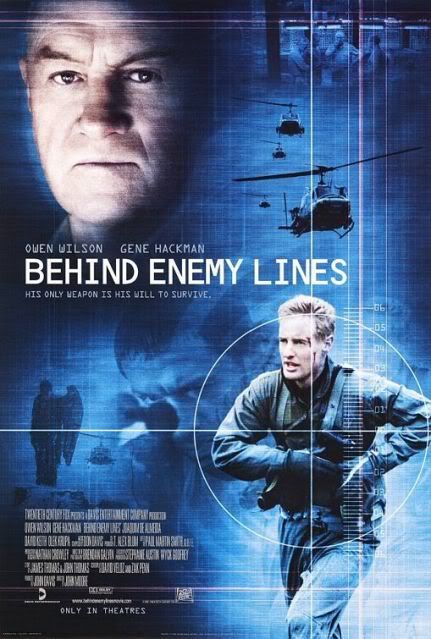 For this week's Behind Enemy Lines segment, our guest is Jamie from
Musket Fire
. We answered some questions for them
here
, to give our perspective on the game.
1. The Patriots are off to a hot start this season, tied atop the AFC with a 6-2 record. What have you been most impressed with from the Patriots this year?
I've been most impressed with the Patriots' ability to hang tight and win close games. Last season, the team would usually start fast and then have a terrible second half. This year, they have been able to finish games and put opponents away.
2. Last week, Browns RB Peyton Hillis had a field day with the Patriots defense. Do you expect the Patriots to make any adjustments in their run defense agaisnt the Steelers such as bringing a safety down into the box to prevent Mendenhall from breaking off big runs?
If Patrick Chung plays, he will likely play closer to the line of scrimmage. He may not necessarily be in the box because he has good recognition and closing speed. Other than that I don't see the team making any big adjustments. They simply came out flat against the Browns and got pushed around. Perhaps being 6-1 at the time got into the heads of some of the younger players. They need to come out and play tough against the run like they did their first 7 games.
3. A big deal was made earlier this year about Justin Beiber, whose haircut is essentially the same as Tom Brady's, telling Brady to cut his hair. Our own quarterback as sported a variety of hair styles from his Porno-esque mustache to his "I'm accused of being a rapist but I swear I'm not but I'm going to cut my hair like I'm an SVU perp for my press conference about said accusations" style. That said, what has been your favorite Tom Brady hairstyle?
I'm not really a hair expert, and I don't know my fashion trends, so I'll stick with the early clean-cut look as my favorite.
4. Steelers fans are very familiar with Tom Brady, Deion Branch, and Wes Welker. Are there any lesser-known or "under-the-radar" players that you think will have a big impact on the game?
On offense, rookie TE Aaron Hernandez has been playing well and having an impact on games. He has a similar role as Dallas Clark from the Colts. I would also keep my eye on little Danny Woodhead. He somehow is able to squeak through holes that don't even appear to be there and get yards, especially on third down. Defensively, rookie OLB Jermaine Cunningham has been able to get good pressure on the QB, which could be an issue due to the Steelers' injuries on the line
5. Any other final thoughts?
This is going to be a great game between two teams that know each other well. I believe that when these two teams meet, the home team wins. In this case, it's the Steelers.
Sunday Night Football.
Heinz Field.
New England.
Need we say more?
Bring your towels. Bring your voices. Bring your hate for all things New England.
GO STEELERS!!