Tomorrow is election day. Do your civic duty and vote. We don't care if you vote Democrat, Republican, Tea Party, Independents, Green Party, The-Rent-Is-Too-Damn-High Party, or just write somebody in. The most patriotic thing you can do is vote, regardless of who you vote for. Do it.
Speaking of voting, don't forget to vote for the Steelers to go to the Pro Bowl. Vote Here. You can vote as many times as you want, so vote early and vote often!
There are teams like Indy, New England, and New Orleans where it really doesn't matter who they plug in at WR, their offense is still going to tear you apart.

Oakland might be better than we thought they were. At 4-4, they're in the thick of the hunt for the AFC West title. That said, San Diego has always been a second half team.

Dallas is bad. Really, really bad.
Green Bay's defense is better than you thought, even with guys injured. The Jets offense is still mediocre.
Buffalo will win a game this season. They're playing good teams close. They'll get one soon. Hopefully before the Steelers play them.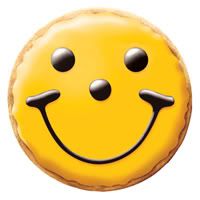 Seeing Freddy Sanchez with the World Series trophy. Dude deserves it.
Jacksonville is a bad team posing as a mediocre team right now. That said, it's good to see David Garrard shut up all the haters with consistent play this year. If only they had a defense. Playing in the toughest division in football doesn't help either.
Cincinnati dropping another game. This is the 3rd time in Marvin Lewis' 8-year career as Bengals head coach the team has started 2-5 or worse. This is also the 12th time in the team's 43-year history they have gone winless in October.
Detroit against Washington. Apparently when Washington purchased the Auto Industry, they forgot to take ownership of the Lions, because Detroit still owns Washington. In the last 40 games, Detroit is 2-0 against the Redskins and 2-36 against everyone else.
Tampa Bay's effort against Arizona. Don't know what it is about the NFC South, but ever since the division was created, only once has the last place team from the prior year not won the division.
Bad divisions. In the AFC West, San Diego is only 2 games out of first after their terrible start to the season. In the NFC West, San Francisco is also only 2 games out, despite being a downright terrible team.
Whatever locker room Randy Moss winds up in. You have to feel sorry for whatever team he lands with. Unless it's Denver, Dallas, Cincinnati, or Cleveland then they deserve it.
Everything about the way Seattle played against Oakland. Downright dreadful performance.
Mike Shanahan's decision to bench Donovan McNabb and bring in Rex Grossman. What made it worse was his lame-ass excuses about why he did it after the game.
The Steelers offensive play-calling last night. Lots of poor coaching.
Greg Lloyd "I Wasn't Hired For My Disposition" Award
Let's set the record straight. We like Marc-Andre Fleury. However, he has not played well this year at all. Despite that, Brent Johnson has been playing out of his mind. Do the Pens have other problems right now (such as their Powerplay not producing)? Absolutely. But Johnson's performances in goal have enabled the Pens to get some much-needed points and keep them at the front of the race in the division.
Bob Smizik "Douchebag of the Week" Award
Man, talk about just burying your team with terrible, terrible decisions. Trades away a 3rd round pick to bring in Randy Moss, then a few weeks later lets Randy Moss go. Sells out the team to bring in Brett Favre...again. Now he's at the center of the Favre media mess, and this team is just going downhill. In addition to having one of the best running backs in the game, Minnesota used to have a pretty good defense. But studs like Jared Allen and the rest of the crew haven't had a sack since Erik the Red built a settlement in Greenland.