1. Rashard Mendenhall
The Steelers will be sporting another patchwork offensive line against Buffalo and just hoping that no one goes down with an injury. The good thing? Buffalo's defensive front 7 isn't very good. The Bills rank dead last in the league in run defense, giving up over 160 rushing yards per game on average. The Steelers will need to utilize Mendenhall early and often to keep Buffalo's offense off the field.
2. Score early, score often
As we saw last week, Buffalo's offense is capable of mounting a big comeback. Though, Cincinnati's defense is also horrible, so that could have something to do with it. The Steelers will need to take control of the game early and keep the foot on the gas pedal to not let the Bills mount a comeback.
3. Steve Johnson
This dude has been all over the place for the Bills offense. Lee Evans has been their big-play receiver for years, but Johnson has been a stud this year. He has 52 catches, 728 yards, and 9 TDs this season. He exploded last week for 137 yards and 3 TDs against the Bengals defense. Expect him to get a big dose of Ike Taylor.
4. Mike Wallace
For starters,
the kid is now on Twitter
. Follow him. Secondly, send him to the Pro Bowl. 759 yards and 8 TDs with a league-leading 23.0 yards per catch average. He's a star in this league right now. What a player.
5/5 on Extra Points in his Steelers debut. We're hoping for a similar workload for him this week as well.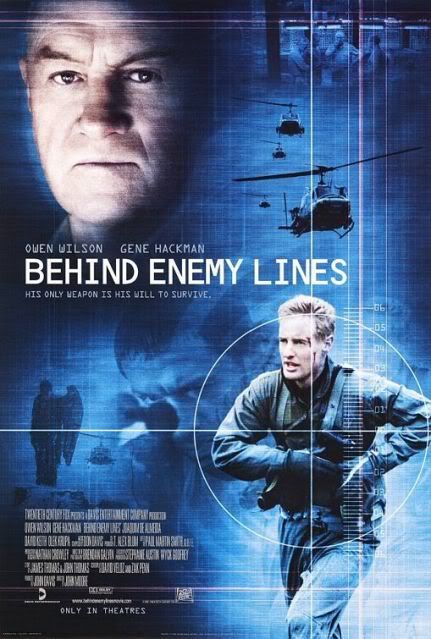 This week's Behind Enemy Lines guest is our buddy
Tony C
from Twitter. For those of you who have been reading the blog for a while, you might remember Tony from our NFL draft previews when he hit us up with the lowdown on the Bills...the Buffalowdown if you will.
1. After a poor start, Buffalo has won their last two games. What have you been most impressed with from the Bills this year?
I have to tell you that while this has been a rough year from a record standpoint, this is a better team than anything Dick Jauron ever fielded. The 2-8 record does not represent the effort and coaching improvements in the team. I really like the offense – we have 4 quality receivers (if you count the injured Roscoe Parrish) and two backs to go with Ryan Fitzpatrick. Fitz gets a lot done on heart and brains even though he isn't the most talented QB. I think Chan Gailey (who I was super skeptical of) has improved our offense 100% and has done a good job of squeezing some juice out of the least talented front 7 in football history. Actually, Kyle Williams, our DT, is a pro-bowler and player worth watching. Other than him and Dwan Edwards, none of our defense would start for another team.
2. The Bills have had a lot of success throwing the ball this year. Do you expect them to primarily try to air it out against the Steelers or will Fred Jackson get his share of carries?
I think the Bills will mix it up but their passing offense is much better than their run. Jackson is a player and will get his touches, but I'd expect the Bills to air it out. Steve Johnson and Donald Jones will get a lot of looks at WR and Lee Evans has become James Lofton and runs a lot of fly routes.
3. Buffalo's defense hasn't had as much success generating turnovers this year as they did last year. How do you expect them to attack the Steelers offense?
As I said earlier, the defense is ugly. They are scheming to overcome their many weaknesses. What weaknesses, you say? No pass rush, questionable rush defense and few playmakers. I'd expect you to see a lot of 4-3, occasional blitzing, and some bend don't break. If Coach Tomlin called me for my opinion of how to beat the Bills, I'd say run early and run often. I can't quite figure out why teams have gotten away from that. Our linebackers are slowwwww and our DL can't stop most runners….
4. Fantasy football people know players like Lee Evans and Fred Jackson. Are there any lesser-known or "under-the-radar" players that you think will have a big impact on the game?
Stevie Johnson is a stud. He has completely overtaken Lee Evans as our number 1 receiver. Fitz and Johnson and like Spock and Kirk. Though not a fantasy play, keep your eye out for #19, Donald Jones – his blocking reminds me of Hines Ward and he is our slot receiver.
5. Any other final thoughts?
I like your squad this year. I'm getting more enthusiastic about my Bills but you out-talent us almost at every position. The 12

th

man in Buffalo can make a difference and they will be out in force, but I'd expect Steelers 35, Bills 31 in a shootout. Also, I really have a lot of respect for Steeler Nation and their hunger for all things football so I'd suggest you read the book, "Take Your Eye Off The Ball" by Pat Kirwan. It is a must read for any fan of the game.
NY Jets 26, Cincinnati 10 (Thu); Tampa Bay @ Baltimore; Carolina @ Cleveland
Tampa is 7-3, but we're not hanging our hats on them sticking with the Ravens.
Two top teams in the NFC, it's a shame this is a 1:00 game.
The Jags are going to have to beat a good Giants team to maintain their hold on first place in the AFC South.
Two team heading in the wrong direction. A loss would essentially bury the playoff hopes of either team.
Two 5-5 teams. Miami is well out of their division race, but Oakland still has hope. but needs to win to keep pace with Kansas City and San Diego.
The current division leaders in the AFC West and NFC West with an important game for both to maintain their respective division leads.
San Diego gets WR Vincent Jackson back in time for the stretch run. This might be the toughest game left on the schedule for both of these teams.