4:30pm
Heinz Field
TV: CBS
Radio: 102.5 WDVE
And so it has come to this. Two teams that hate each other more than any other two teams in football. Sixty minutes to determine who gets to keep playing and who heads to the golf course.
Consider this: with the Collective Bargaining Agreement up in the air and the possibility of a player lockout looming over next season, one of these teams will play their last game until....um....no one knows when. That's some scary shit right there.
1. Statistics
In these types of games, stats really don't mean anything. But when you compare the two teams on paper, there is a slight advantage to the Steelers. And by slight, I mean slight.
Total Offense: Steelers 5525, Ravens 5166 (Edge: Steelers +359)
Points Scored: Steelers 375, Ravens 357 (Edge: Steelers +18)
Pass Offense: Steelers 3601, Ravens 3335 (Edge: Steelers +266)
Rush Offense: Steelers 1924, Ravens 1831 (Edge: Steelers +93)
Sacks Allowed: Ravens 40, Steelers 43 (Edge: Ravens +3)
Total Defense: Steelers 4429, Ravens 5102 (Edge: Steelers +673)
Points Against: Steelers 232, Ravens 270 (Edge: Steelers +38)
Pass Defense: Steelers 3425, Ravens 3599 (Edge: Steelers +174)
Run Defense: Steelers 1004, Ravens 1503 (Edge: Steelers +499)
Sacks: Steelers 48, Ravens 27 (Edge: Steelers +21)
Interceptions: Steelers 21, Ravens 19 (Edge: Steelers +2)
Fumbles: Steelers 14, Ravens 8 (Edge: Steelers +6)
Interestingly enough, even with Ben Roethlisberger missing 4 games, the Steelers had almost 300 more yards through the air this year than the Ravens did. The Steelers also put up almost 100 more yards on the ground. One of the most surprising differences come on the defensive side of the ball. The Steelers have 21 more sacks and 8 more turnovers than the Ravens this season. That doesn't mean that the Ravens defense can't be dangerous. They forced 5 turnovers against the Chiefs last week and Ed Reed led the league in interceptions.
2. Mike Wallace vs Baltimore's secondary
If there is one matchup we can exploit, it's Mike Wallace's speed against whoever the Ravens trot out against him. Wallace has been making big-time plays all year, and we're going to need a big game out of him to beat the Ravens. We are going to take our shots downfield, and as long as Wallace doesn't catch a case of the Sweeds this week, I like our chances.
3. Emmanuel Sanders
If there is one matchup the Steelers have historically been able to exploit it's been their 3rd WR against the Ravens nickel back. Sanders, Randle El, and Mike Wallace have all had success in the 3rd receiver role. If the Steelers are going to win this game, they are going to need a few big catches from their rookie receivers. Sanders and Brown have been doing a lot of growing up in the offense over recent weeks and look better than they have all season.
4. James Harrison and LaMarr Woodley vs Michael Oher and Marshall Yanda
In the past against the Steelers, the Ravens have used an unbalanced line with 3 OTs to try to slow down the Steelers pass rush. LaMarr Woodley also has an insane streak of playoff games where he has 2+ sacks. And by "insane" I mean "every playoff game he has ever played in." The dude brings it on the big stage. James Harrison always plays lights out against the Ravens. Harrison is a one-man wrecking crew and you've got to like his chances against Michael "False Start" Oher.
5. Troy Polamalu
Even though Merril Hoge told me he thought Clay Matthews would win Defensive Player of the Year, I'm of the opinion that Troy Polamalu deserves the award. He's made more big game-changing plays this year than any other player in the league. He's also made a bunch of game-changing plays against the Ravens in the past, including his game-clinching Pick-six in the '08 AFC Championship Game and the strip-sack of Joe Flacco earlier this year. That play sent the Ravens offense into a 4-week shell that they are just starting to emerge from.
6. The Last Drive
As has been the case with almost every Steelers-Ravens game over the past 3 years (if you want to get extra pumped, read back through my
Rivalry Revisited series
), the last team to get the ball will probably win. The Steelers have been lucky enough to have Ben Roethlisberger at the helm to lead them to victory in the past. Ben is an absolute warrior, fighting through a broken foot and broken nose to beat the Ravens earlier this year. Joe Flacco's only victories over the Steelers have come against backups. The Steelers have never lost to a divisional opponent in the playoffs. The list goes on. But really, this game comes down to who makes less mistakes in the 60 minutes on the field and which quarterback has the ball in clutch time. We're hoping it's Ben. In 007 we trust.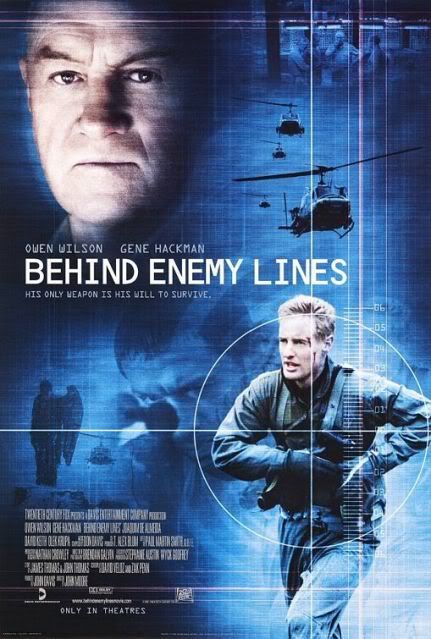 1. In the Jim Harbaugh era, the Ravens and their defense have made a habit of turning division champs into mince-meat in the first round (See: Miami in 2008, New England in 2009, and Kansas City in 2010). What were you most impressed with in the Ravens first round beat-down of the Chiefs?
For the first time all season the offense and defense both played a complete game. Without a huge mistake from Oher causing the Flacco fumble it would have been a shutout. Jamaal Charles was without a doubt one of the best backs in the league and he was held in check. Bowe, 15 td's in the regular season, held to zero catches. Forcing turnovers and making tackles. It was a beautiful thing.
2. What Steeler worries you the most? What matchup do you think favors the Steelers the most? Which matchup favors the Ravens the most?
Two words: Mike Wallace. The Ravens cornerbacks have been playing well but Wallace's big play ability is scary. Do you know when CBS cuts to another game to show you a touchdown? When I see Ben throw the ball more than 15 yards I just say "Mike Wallace" before they even show who caught the TD.
The best matchup for the Ravens is either our receivers against the Steelers secondary or Ngata vs Mendenhall. I've said it before but I'll say it again. No secondary can cover Boldin, Mason, Housh, & Stallworth and the Steelers cornerbacks can be picked on. Mendenhall has never really had any success against the Ravens defense so I'm not worried about him.
4. These two teams and fanbases are so familiar with each other, it doesn't make any sense to ask if there are any under-the-radar players in this one. So I'll ask: what players are your "keys to the game"?
The last time these two teams played Todd Heap pulled his hamstring and didn't play much. He is without a doubt the key to the Ravens offense. Catches everything thrown his way and creates single coverage on Boldin and Mason. Creating pressure on Big Ben and not allowing him to scramble for 1st downs will keep the defense fresh and off the field.
5. Any other final thoughts?
These two teams are so similar that the game always comes down to the final drive. Earlier this season it was Flacco with the dagger. Then it was Polamalu with the forced fumble. I wasn't very confident back in Week 13 but the way they are playing now I'm a bit more optimistic. Either way it should be a great game between two excellent franchises.
I went on Phil's podcast this week along with Cory from
Three Rivers Burgh Blog
and Derek from the aforementioned B-More Birds Nest to talk Steelers-Ravens. Take a listen:
Even if the Steelers win, we're a Patriots victory over the Jets from this being the last time the Steelers set foot on Heinz Field grass for, quite possibly, a very long time. So if you're going to the game, cheer as loud as you possibly can. Don't stop cheering when we're on defense. When we're on offense, they need to hear, so shut your yapper. When we're on defense? YELL, YELL, and YELL SOME MORE. The game is on Saturday and if you have Monday off for Martin Luther King Day, you'll have two full days to recover from the game.
SO BE LOUD.