I have decided to start my season previews with the NFC East. I'll go from bottom-to-top per how teams finished last year, which means we're starting with the Philadelphia Eagles.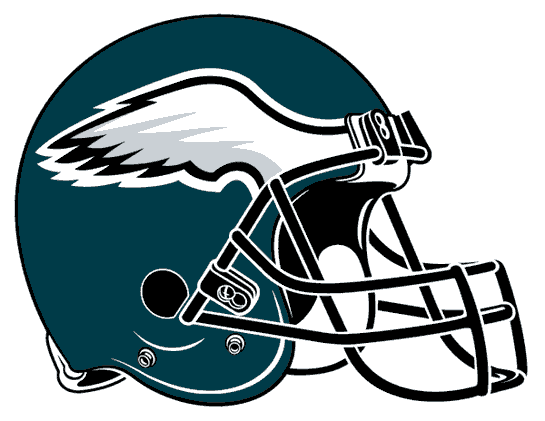 2007 Record: 8-8
The big news for the Eagles this off-season was the signing of cornerback Asante Samuel. While some experts have questioned this move because the Eagles already have Sheldon Brown and Lito Sheppard at cornerback. However, let's not forget that the Eagles secondary got torched for over 300 yards through the air four times last year. Granted, one of those was by a man named Brady (380). But the others were by Romo (324), Brian Griese (322) and Jon Kitna (446).
Let me repeat that. The Eagles seconday gave up 322 passing yards to Brian Griese and 446 to Jon Kitna.
Going into the 2008 season, the offense once again will go through Brian Westbrook, despite the fact that they have a fairly talented receiving corps led by Kevin Curtis and Reggie Brown. The player on the hot seat will be quarterback Donovan McNabb. Due to his injury problems and struggles over the past few seasons, their may be calls for 2nd-year quarterback Kevin Kolb to take the reigns. Kolb threw 30 TDs and only 4 INTs in his final year at the University of Houston before being drafted by Philadelphia in the second round in 2007. He's a big guy with a big arm that could help the Eagles offense to get vertical and stretch the field.
The rookie to watch on this team is DeSean Jackson, kick returner extraordinaire from Cal. The Eagles are hoping his speed can add a spark to their return game and receiving corps. The Eagles defense lacks a big name in the front 7, but they should still be solid.
2007 Ranks:
Total Defense: 10th
Scoring Defense: 9th
Total Offense: 6th
Scoring Offense: 17th
Until the Eagles get their Quarterback situation figured out, they're still only a middle-of-the-pack team in the NFC. Granted, this team did go 8-8 last year and finished only 1 game shy of a playoff bearth. The NFC East faces the NFC West and AFC North this year, meaning Philly gets the benefit of playing St Louis, San Francisco, Baltimore, and Cincinnati. Overall, I see this team making a push towards .500, which might get them close to the playoffs in the NFC.
Ian's 2008 Prediction: 7-9
John's 2008 Prediction: 6-10

The long and short of what you need to know about the Eagles: