1. Battle in the Trenches

The Colts are one of the best pass rushing teams in the league, with DEs Dwight Freeney and Robert Mathis. However, both Freeney and Mathis are dinged up so they won't be 100% if they play at all. Freeney only participated in 1 of the 3 Colts practices this week, and Mathis was limited in his practice participation. The Steelers tackles will have their hands full with Freeney and Mathis, and they will probably need to get help, either from the guards or tight ends in the blocking scheme, to slow down the pass rush. On the other side, Indianapolis has a young offensive line, including rookie Anthony Costanzo starting at LT. James Harrison should be able to eat Costanzo for dinner, and LaMarr Woodley should be able to terrorize Jeff Linkenbach. On paper, it looks like the defenses have the advantage in the trenches, so it will be important for both teams to get some semblance of decent offensive line play in order to move the ball.

2. Kerry Collins

From listening to Tomlin's press conference this week, you can tell he's not taking Kerry Collins lightly. Collins is not Peyton Manning, but he has had good games against the Steelers in the past. Collins has been most successful when he has had a strong running game and can build off that and work the play-action passes. The problem for Indy is that their running game sucks, so more weight is on Collins to make plays and make the offense move. With an inexperienced O-line, the Steelers should be able to get after Collins and make him uncomfortable in the pocket.

3. Pound the rock

While on paper this game seems like a prime opportunity for Ben Roethlisberger to just have a field day with the Colts depleted defense, we need to keep a balanced offense and give Indy a heavy dose of Rashard Mendenhall and Isaac Redman. The Colts have a bad run defense and the Steelers need to take advantage of this and not get too pass-happy. Bruce Arians has a long history of trying to throw the ball all over the yard against teams with bad run defenses, so let's hope the gameplan includes a strong dose of the running game.

4. Score early, score often

The RCA Dome was known as one of the loudest stadiums in the NFL. The Colts new home, Lucas Oil Stadium, figures to be just as loud on Sunday night. The best way to negate the crowd noise is for the Steelers to jump out to an early lead. Jumping out to a quick lead will also take the Colts run game out of the equation and make them a one-dimensional offense that has to throw the ball behind a shaky offensive line.

5. Turnovers

After finishing 3rd in the league in defensive turnovers last season, the Steelers have yet to generate a takeaway in two games. They got better pressure on Tavaris Jackson last week than they did on Joe Flacco in Week 1, but they need to get more consistent pressure on Kerry Collins this week. Turnovers aren't a necessity, but it would be nice to generate some takeaways. The Steelers are still far from a complete team, but they have the opportunity to figure things out, starting tonight against the Colts.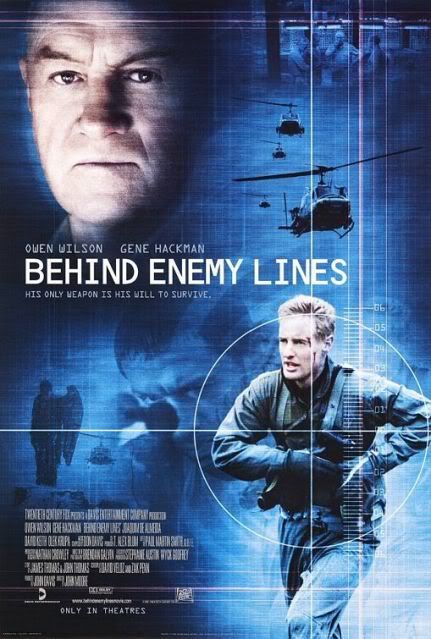 This week's Behind Enemy Lines guest is Nate from
18 to 88
, which in our opinion is the best Colts blog out there. Nate has done some fantastic data analysis, including
The Draft Project
where he looks at the draft efficiency of every team from 2002 to 2009. Also, if you want to feel good about being a Steelers fan, check out his
18 Worst Losses in Colts History
article. You can also find him on Twitter
@18to88
1. With Kerry Collins entering the picture fairly late in the preseason, the Colts offense is still working on getting on track. Losses to the Texans and Browns have put the Colts in a precarious position entering this game. Besides winning the game, what do you want to see from the Colts for this game to be considered a "success"?
On defense, if they can allow fewer than 20 points, that's success. On offense, no turnovers, fewer than 3 sacks, and at least one non-garbage time touchdown. Honestly, keeping it within 10 points will feel like a win.
2. The Colts added some new linemen in the draft this year. After getting almost no pressure on Joe Flacco the first week, the Steelers were able to get to Tavaris Jackson throughout the game last week. Looking at the Steelers tackles, it's pretty obvious the Colts edge rushers have the matchup advantage. We're of the opinion this game is going to be won and lost by whichever line performs better. Are there any matchups you're looking forward to watching?
Honestly, no. It's going to be a slaughter. It will be interesting to see how the Indy line handles the Pittsburgh pressure. Everyone watches left tackle Anthony Castonzo closely. For the most part though, I don't expect the game to be competitive enough to worry about matchups.
3. In addition to Manning's injury, defensive leaders Gary Brackett and Melvin Bullitt are also injured. With all of these guys out of the lineup, someone is going to have to step up. Who are you looking for to have a big game for Indianapolis?
Not to be pessimistic, but the team simply isn't very good right now. Freeney and Mathis have been playing excellent (as always), but the Colts are a wreck. Look for good performances from Joe Addai and Delone Carter in the run game, but I don't expect a big game from anyone person.
4. Any time we would play in the RCA Dome, we always heard about how the noise was a factor for the opposing team. Before the 2005 playoff game the Steelers installed a silent snap count to combat the noise. How does Lucas Oil Stadium compare with the old digs in terms of crowd noise?
It can be every bit as loud, though popular opinion says otherwise. It won't be loud at all on Sunday. This is a defeated, depressed fan base that expects nothing. The Colts enter this game with no chance to win and everyone knows it.
5. Any other final thoughts?
Pittsburgh 45 Indianapolis 10
San Francisco @ Cincinnati
Hard to believe one of these teams will be 2-1 and tied for their division lead.
The Dolphins are riding the league's longest losing streak. They were 6-2 on the road last year.
If the Rams stop committing stupid penalties and turning the ball over, they'll have a chance.
This game has all the makings of a shootout. Brees vs Schaub in a race to 6 TDs.
Reports are that Colts fans have been selling their tickets like hotcakes, so there figures to be a large contingent of Steelers fans at this game. If you're going, be loud, be proud, wave your towels high.